Do you know the Christmas season is about love, joy and warmth? Hence, decorating your home with traditional Christmas flowers and plants is a great idea! As you know, flowers symbolise love and affection, and what else could be the best occasion to express it to your loved ones other than Christmas?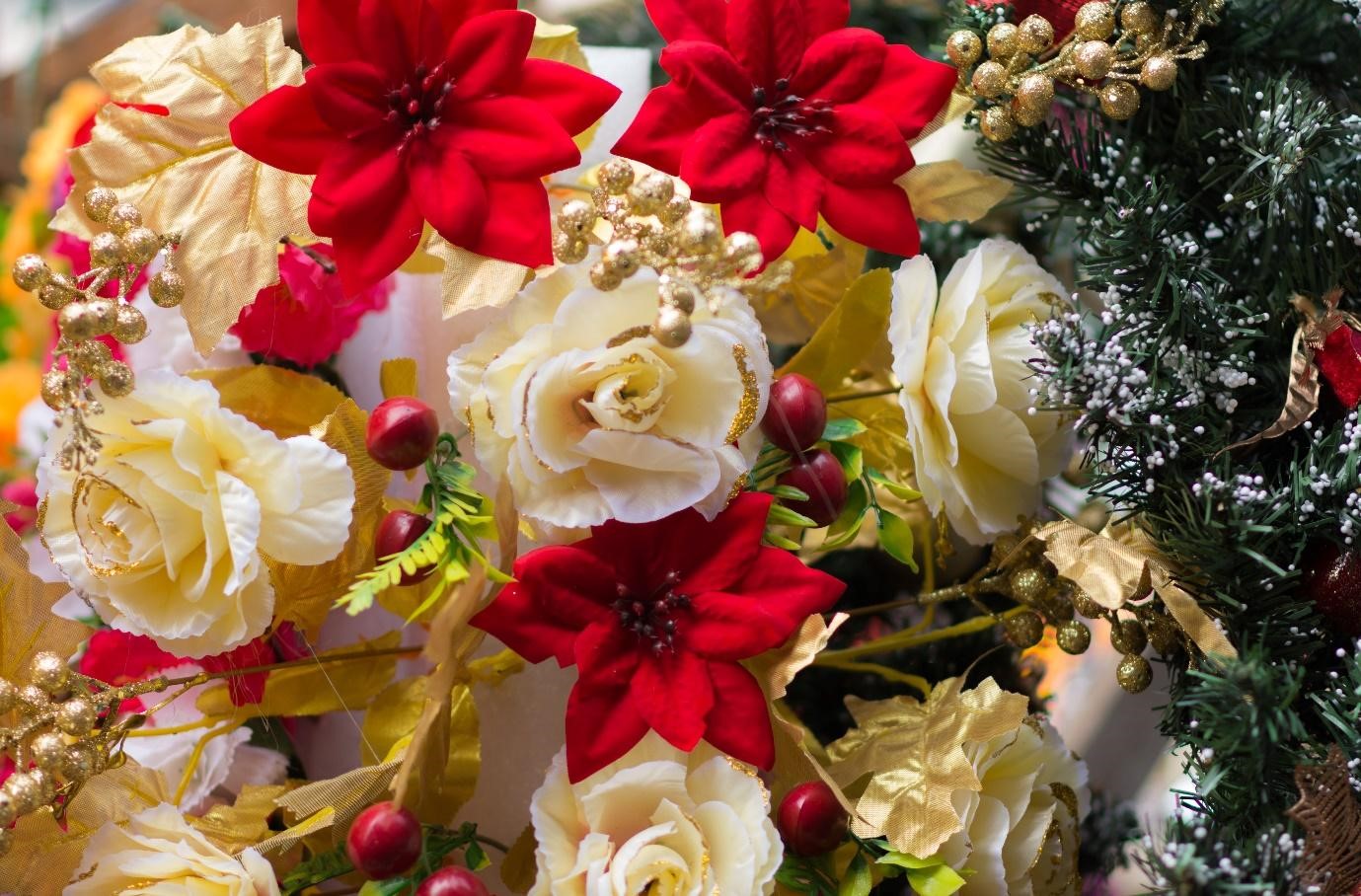 After all, spending quality time with your loved one during the festivities like Christmas with the perfect ambience is what Christmas is all about! So, this Christmas, don't hesitate and take the backseat instead. Transform your living space with the flowers that will undoubtedly bloom on Christmas evening for you.
So what do you say? How about this year hosting the dinner for your family and friends at your place? Curious about the decoration? Don't worry. In this article, we have it all sorted for you!
Although there are various traditional Christmas flowers and plants that would add beauty and magic touch to your entire house for you, we have highlighted a few in this article that will make your decoration elegant on this occasion.
Traditional Christmas Flowers & Plants
Poinsettias
They are a little different from other flowering plants. The flowers are tiny but can be seen in the middle of the leaves and are usually green or yellow. The famous red 'petals' are bracts, the plant's upper leaves.
Although to get them to re-bloom the following Christmas can be difficult. Still, you can help Poinsettias by watering them and occasionally adding fertiliser to the soil throughout the year. It's best to leave them in complete darkness for 14 hours a night starting in October to encourage them to bloom again.
Quintessential Plant
Before we begin with traditional flowers, don't forget about the showstopper, the quintessential tree. This tall tree, topped off with a sparkling gold star, embodies the Christmas spirit. Hence, it would be best to adorn it with the traditional Xmas flower decoration.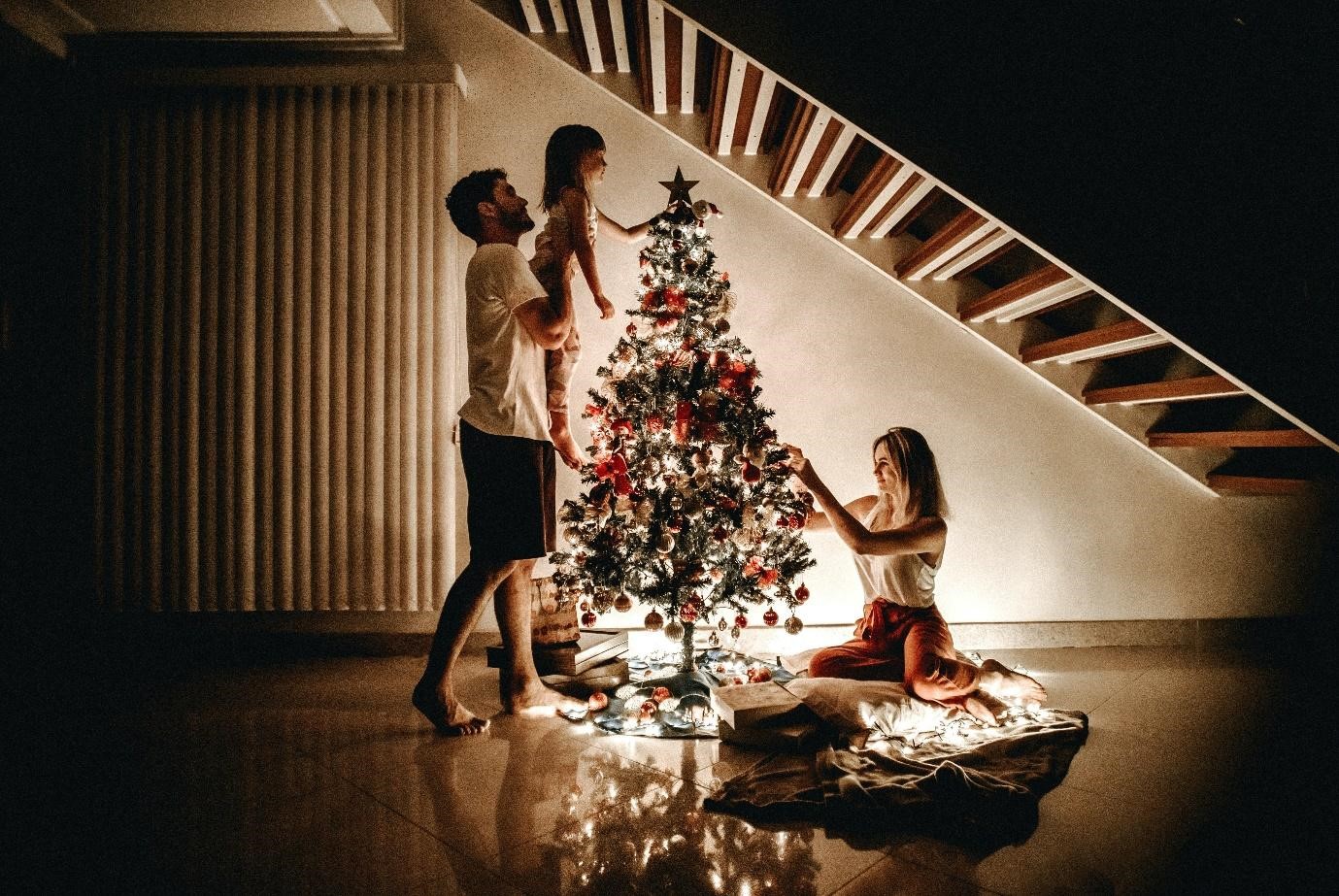 This unique Xmas flower decoration is a mandatory ingredient for decorating your tree along with ornaments, including family pictures, hangings, and glass baubles.
Traditional Christmas flowers and plants are an excellent ingredient for your Xmas decoration, helping you to bring a fresh touch and natural wintry beauty to your home and effortlessly complement other greenery like your Christmas tree.
Amaryllis
Amaryllis is a popular Christmas flower. It shines with festive bright red flowers that perfectly match traditional Christmas colours. The flowers are enormous and trumpet-shaped, making them naturally eye-catching.
Nevertheless, they became the best gifts at Christmas as you can bloom them indoors. Although it's commonly known and bought as a plant, it looks equally beautiful in bouquets, adding showy flair to arrangements. It looks incredibly fabulous when paired with other festive foliage like berries.
Azalea
Azaleas are popular houseplants at Christmas, ideal for preventing you from the cold breezes of winter. Their striking, full blooms are lovely for brightening your home, with the two most common colours, red and white, during the festival. These plants would be much appreciated as gifts.
Once Azaleas bloom, their flowers last up to 4 weeks, making them an excellent cornerstone for Christmas. Keeping them in slightly cooler, humid areas and away from heat sources is better. Hence, they stay fresh in the Christmas decoration for a longer span.
Cymbidium Orchids
Cymbidium Orchids are a unique and elegant addition to Christmas bouquets, knowing they're the seasonal flowers of the winter. Hence, it adds to the traditional Christmas flower and plant.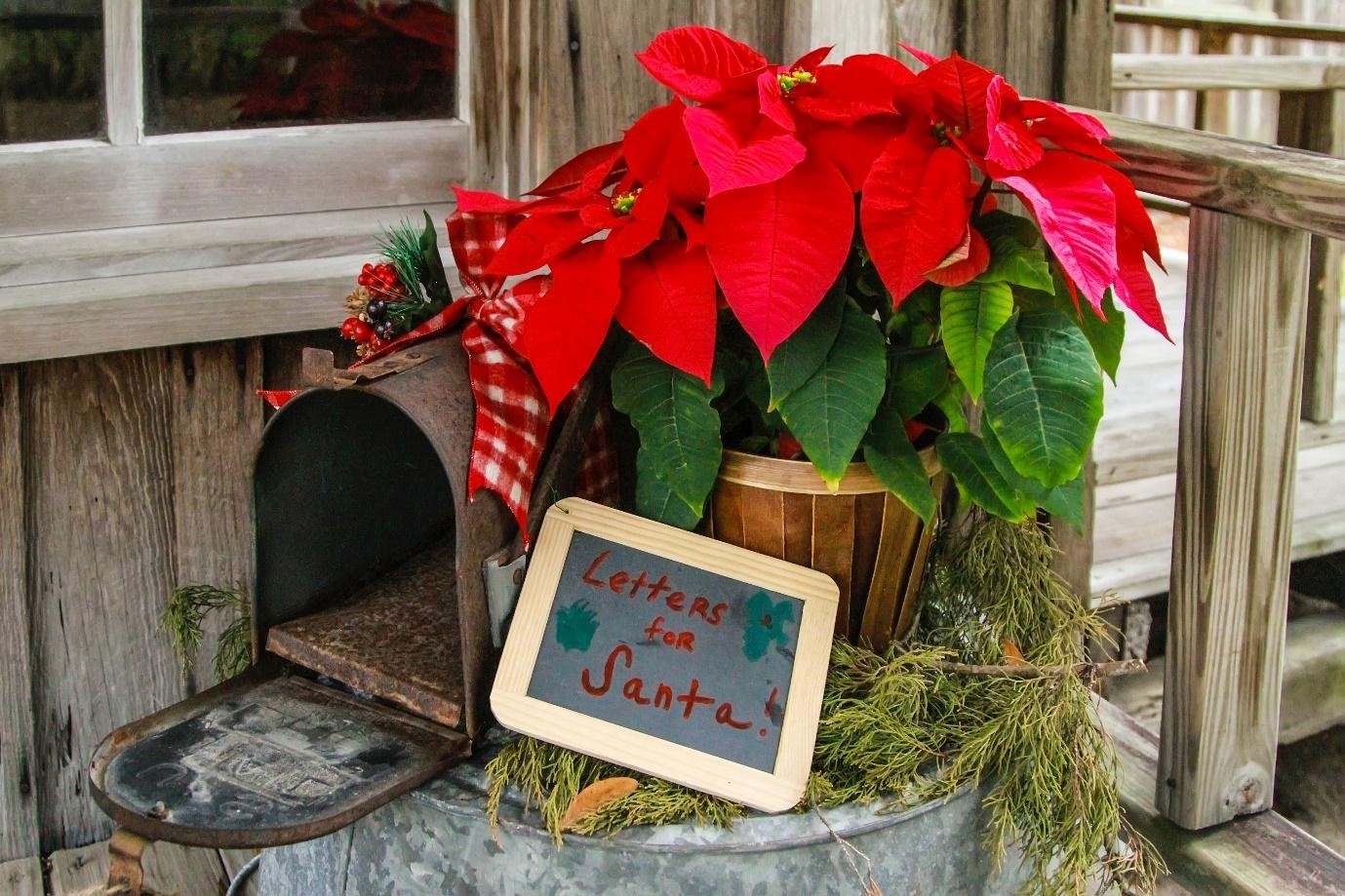 Sporting elegant flower spikes of decorative blooms add gorgeous interest and texture to flower arrangements. The white varieties are beautiful at Christmastime, giving bouquets an enchanting snowy aesthetic. It would be an essential ingredient to your Christmas decorations recipe.
Roses
Roses aren't just for romantic occasions; instead, they're also staples of Christmas bouquets. Their vibrant colour perfectly matches the season's traditional colours, giving Christmas an instantly festive look. You can pair them with seasonal green berries and golden foliage for a unique Christmas colour combination to bloom on Christmas day.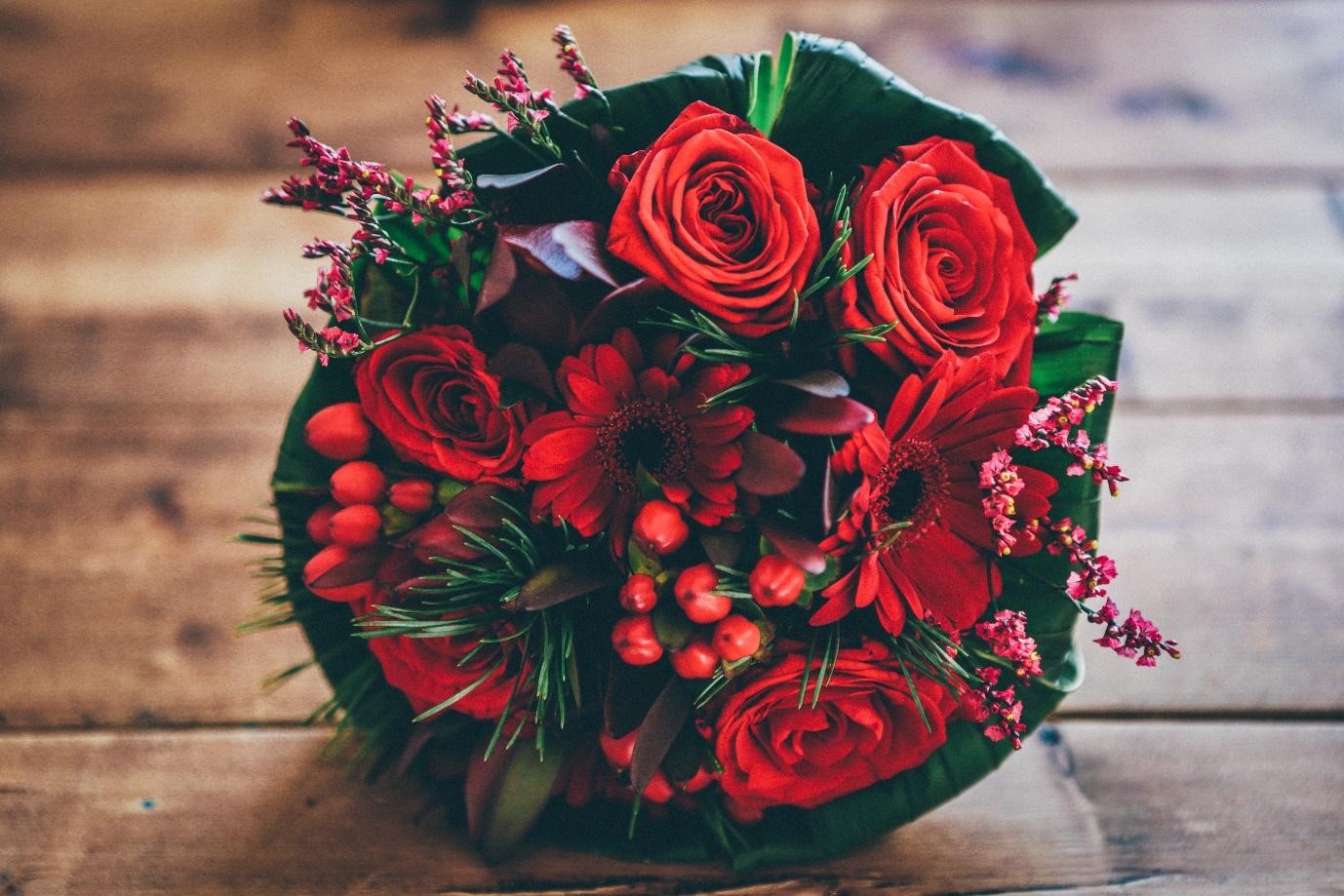 Red and pink roses also work well in table centrepieces, bringing a vibrant pop of colour to your Christmas table. Add elegance to your Xmas decoration with our Roses in silver bowl.
Cutting roses can last a week or more in water. If you want to use them in your Christmas decorations, we recommend ordering them to arrive a couple of days before Christmas. It will mean they'll still look beautiful a few days after Christmas.
Christmas Foliage
Although not flowers or plants, compliments the bouquet as a flower/ Christmas foliage is the final ingredient for making a bouquet look genuinely festive.
Foliage enhances Christmas bouquets, giving them a natural, evergreen look to welcome winter's cold nights.
Let's Sparkle Your Home with the Xmas Flower Decoration
Christmas is not only about decorating your living room or bedroom. You can easily infuse the Christmas spirit into any nook and corner of your house. For instance, draping an electric garland and fairy lights along the fence of your staircase would give your staircase a merrier look.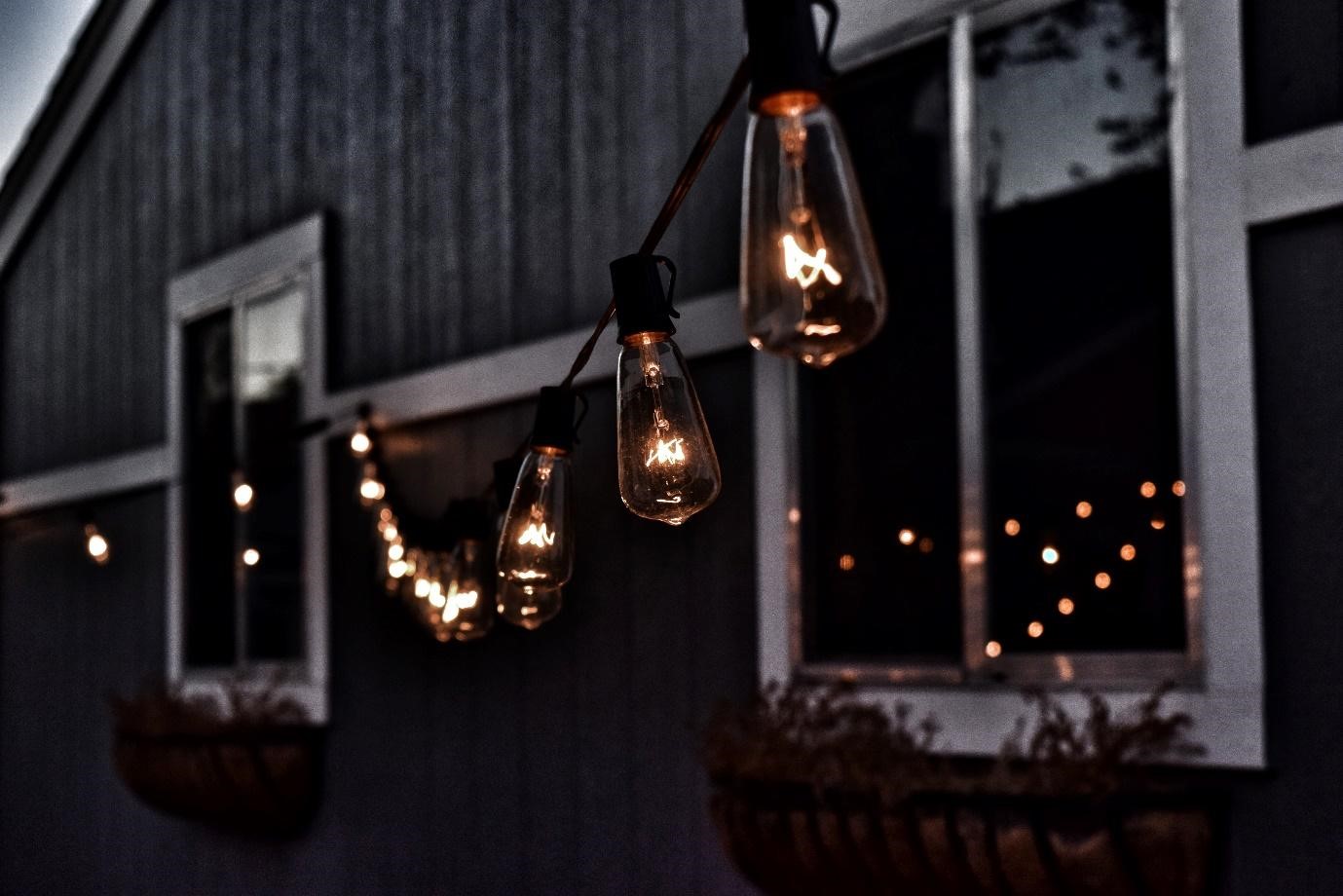 If you are not a person who is a great fan of fancy looks, you can keep it simple. Simple and handmade decorations are incredible too. A few flowers, fairy lights, handmade hangings, and your place and the Christmas tree would all be good to go!
A table or corner filled with handmade lanterns by filling old glass bottles with string lights would look festive and beautiful. Similarly, a traditional Christmas wreath on your front door and matching wide ribbons on your potted plants looks warm and inviting.
Conclusion
In a nutshell, be ready to welcome love, joy and peace into your home this Christmas without hassle or stress! The traditional Christmas flowers and plants with tiny little touches and tweaks to the Xmas flower decoration can spruce up your home and help create the perfect ambience for a memorable Christmas.
After all, this holiday is about family, and you deserve the perfect ambience in your home to amplify the festive vibes. So, wrap up this blooming Christmas with your favourite Christmas flowers and décor. Find out more about how you can make some flowers last longer.