Do you have a plethora of artificial plants at your home? If so, they probably get dirty really easily. Keeping bad-looking artificial plants is never a good idea!
Luckily, you can clean artificial plants very easily! All you need to do is learn how.
Here are a few questions that might interest you:
Do you want to know how to clean artificial flowers?
Are they looking less vibrant than usual?
What to learn tips to make them shiny again?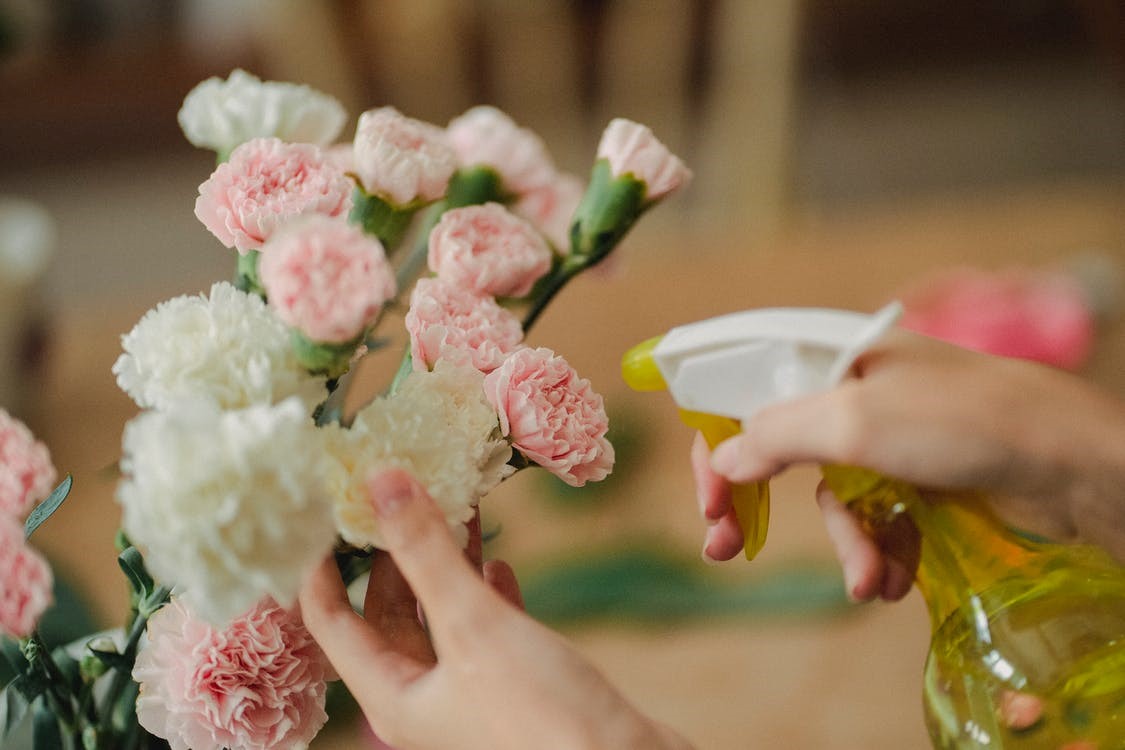 We offer solutions from cleaning natural dirt to basic repair. Cleaning artificial flowers is the passion of many people. This blog offers tips and tricks for cleaning, including how to clean natural dirt from the plants.
Using silk plants and flowers creates an elegant and luxurious look. They also act as beautiful gifts that brighten the places where the houses are rarely flourishing and will be unattended for longer.
However, there is no protection against dust or grime. What should be done if these beautiful flowers start appearing less vibrant? Keep reading to enlighten yourself about how you can go about cleaning artificial plants.
Types of Artificial flowers
Before moving on to the cleaning process of an artificial plant, let's have a look at the different types of flowers. There are many different types of artificial flowers. Some of the most popular types include:
Silk flowers
Silk flowers are made of fabric that is meant to look like natural flowers. They are often used in arrangements and bouquets.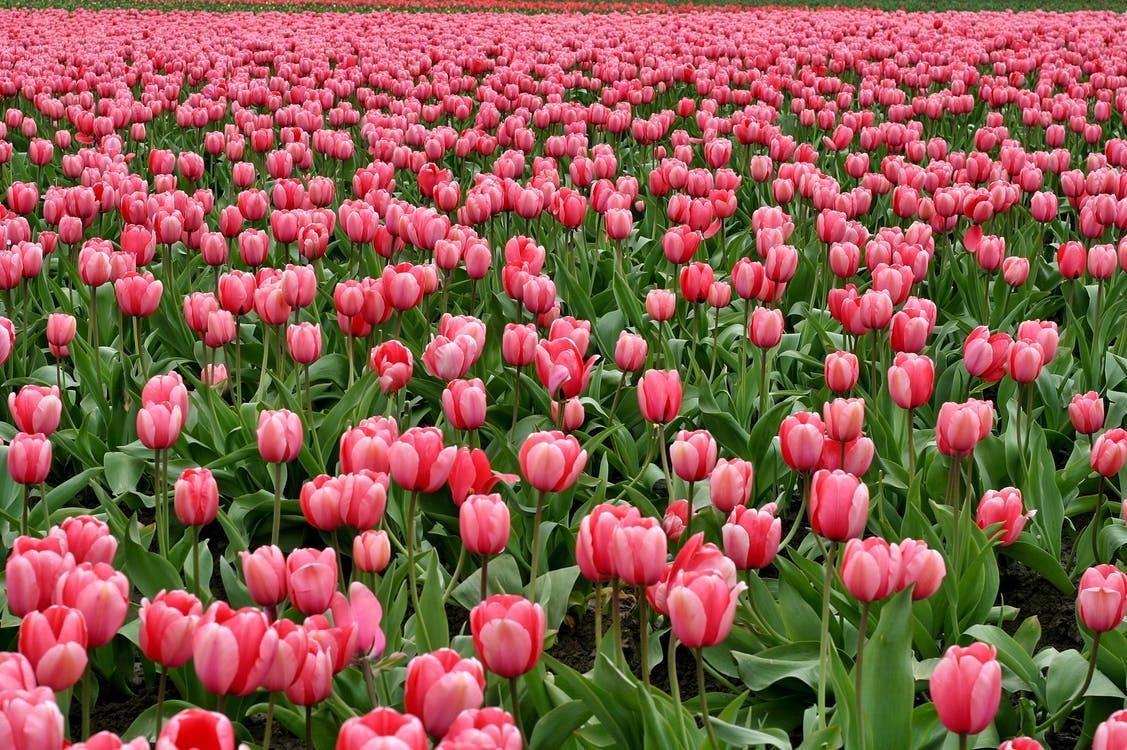 Polyester flowers
Polyester flowers are made of the same microfiber cloth fabric you would use to make your clothes. Super soft!
Cloth flowers
Cloth flowers are made of natural fabrics like cotton, linen, or silk. They are often handmade and can be quite intricate. They are usually used in arrangements or as standalone pieces.
Foam flowers
Foam flowers are made of synthetic materials that are meant to look like natural flowers. They are often used in arrangements and bouquets.
Paper flowers
Paper flowers are made of natural materials that give the look and feel similar to that of a natural flower without the drawback of wilting.
Tips To Clean Artificial Plants And Flowers
Cleaning and touch-ups of silk plants, faux flowers, and artificial flowers can be done in several ways: using dry techniques or wet techniques.
Dry Techniques
For dry techniques, you can use soft air to blow away any dust that settles on the petals.
Pack The Flowers With Rice
You can use plain cooked rice or corn-starch to pack the flowers, which will help remove dirt and debris.
1. Pour a small amount of uncooked rice or corn-starch into a container.
2. Carefully remove the flowers from their arrangement and place them in the rice or corn-starch.
3. Use your fingers to gently shake the rice or corn-starch around the flowers, making sure to get into all the nooks and crannies.
4. Let the flowers sit in the rice or corn-starch for at least an hour.
5. Remove the flowers from the rice or corn-starch and shake off any excess.
6. If needed, use a soft brush to clean any remaining dirt or debris from the flowers.
Vacuum The Dust Away
Cleaning artificial flowers with a vacuum cleaner is a great way to remove any dust and grime that may have built up on them.
To do this, simply remove all the debris from the flower by gently brushing it off or using a vacuum cleaner. Then, spray the flower and wait for it to dry. Once it's dry, you can enjoy your clean artificial flowers! Pretty low maintenance.
Wet Techniques
Wet techniques involve taking some time but are more effective in removing other contaminants from the flowers.
Let's have a look at some of the tips that effectively remove stubborn grime from artificial flowers:
Soapy Warm Water
To remove dirt from those lovely silk blossoms you need to fill your sink with cold water. Then gently rinse out flowers by gently spritzing them with warm soapy water.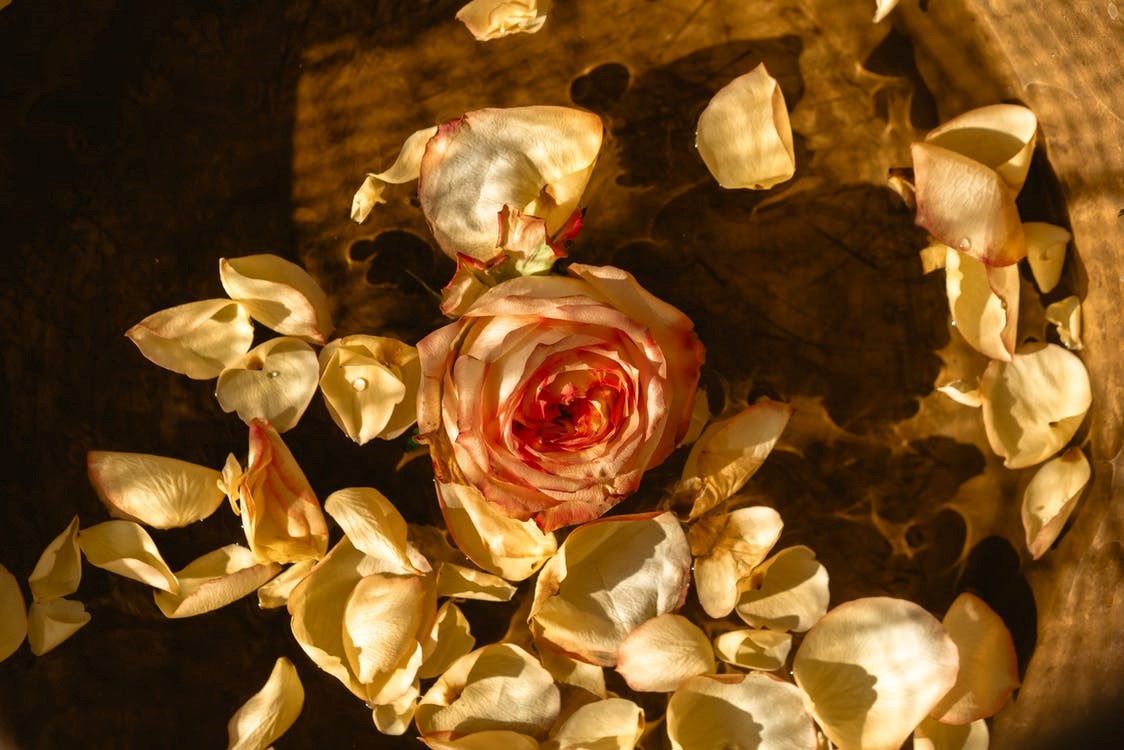 Once you finish removing dirt from the flower petals, gently wash them with a damp cloth. You can also put flowers into a salt bag to soak up dirt or debris.
Use Hair Spray For That Shiny Glaze
Hairspray is an effective way to clean artificial flowers because it eliminates dust, creates shine, and ensures that your plant appears sanitized and shiny.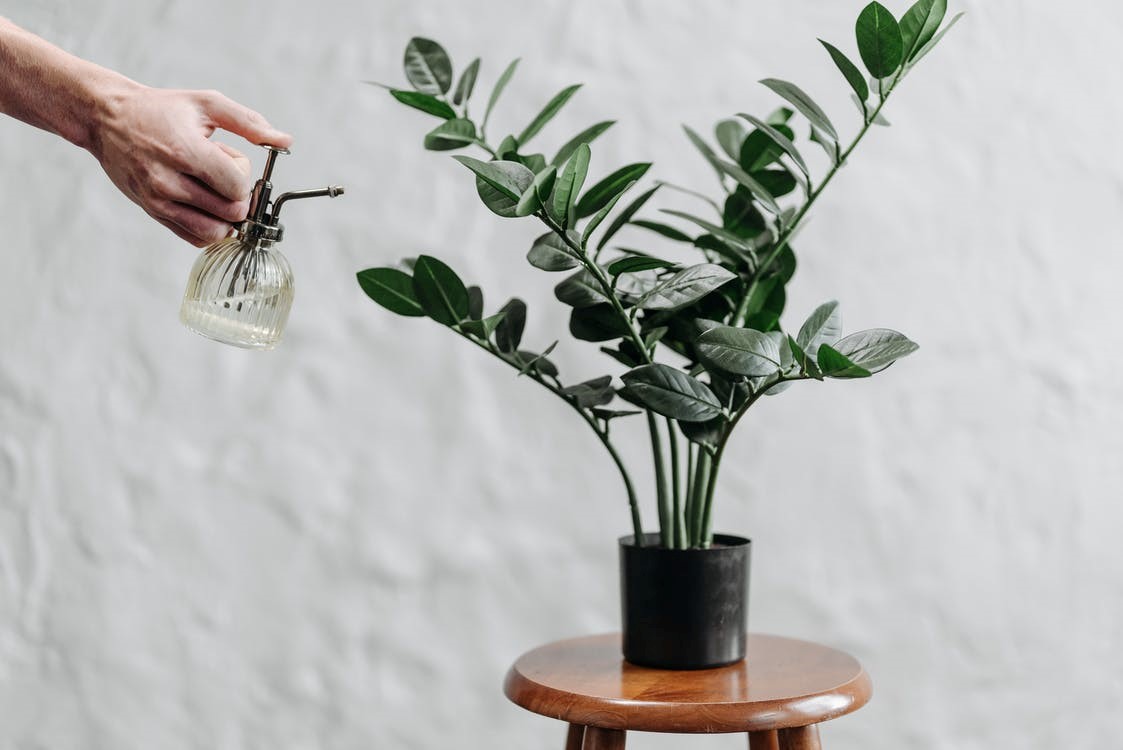 It's important to use a gentle hairspray on delicate materials like silk flowers, as harsher sprays can damage them. To clean fake plants with hairspray, follow these simple steps:
Remove all debris from the plant by gently dusting it with a soft brush.
Spray the plant with a gentle hairspray.
Wait for the hairspray to dry.
Enjoy your clean artificial flowers!
How Often Should The Artificial Flowers Be Cleaned?
Dust accumulates on artificial plants just like it does on every other surface, so you should try to dust them at least once a week.
Sweeping with a microfiber duster over them at least once a week should suffice, however dusting regularly helps prevent dust accumulation.
However, to deep clean them, you should do it about twice a year.
Proper Storage Is Key
When storing silk flowers, it is important to consider the way in which they are going to be stored. If they are being stored in a container, it is important that the container is airtight and will not allow the flowers to be damaged.
Additionally, it is important to make sure that the flowers are not going to be crushed or folded, as this can damage them.
Ideally, an artificial plant should be stored individually in a soft fabric so that they are not damaged and so that their appearance is preserved.
Is There Anything Romantic Than A Rose?
Is there anything more romantic than a rose? With its soft petals and delicate aroma, it's no wonder this flower has been the symbol of love for centuries.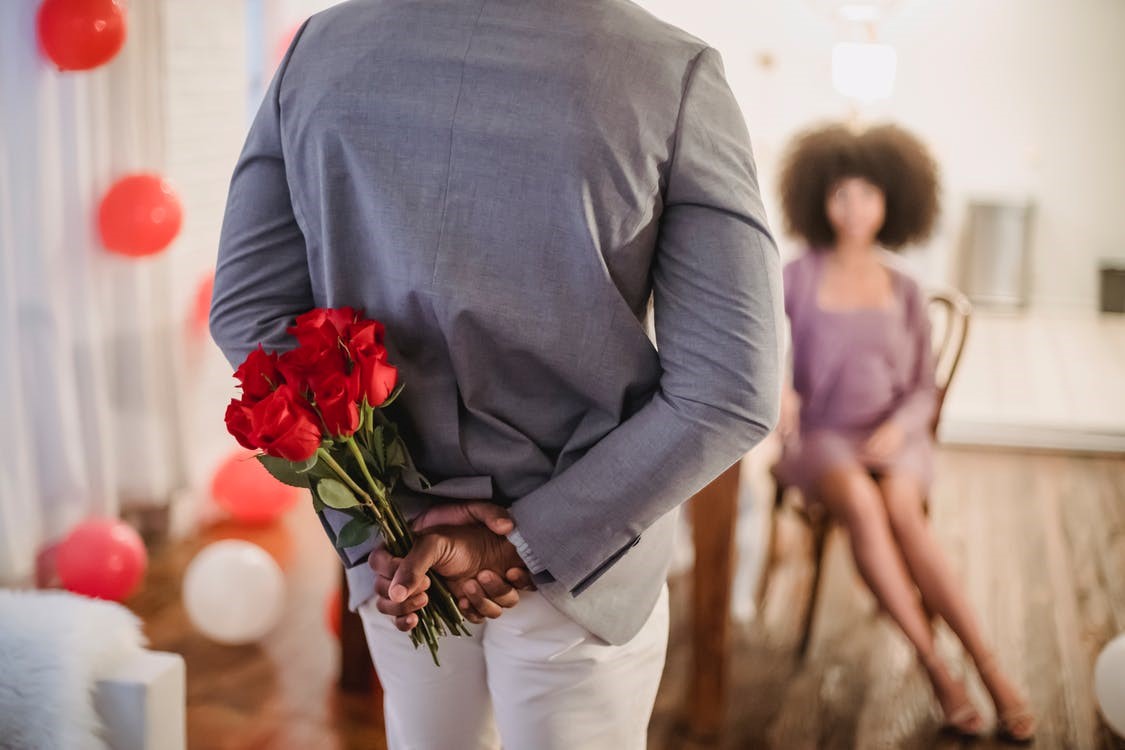 Now you can enjoy the beauty of roses without worrying about wilting stems or faded blooms. These Real Touch Roses in Square Vase are made with premium materials to look and feel amazingly realistic.
The square vase is perfect for showing off their curves, while the faux water adds an extra touch of realism. Whether you're looking to add a touch of elegance to your home décor or want to sweep your loved one off their feet, these roses are sure to impress.
Perfect For Home Decor
Our Faux Flower Arrangement with Real Touch Roses is perfect for you!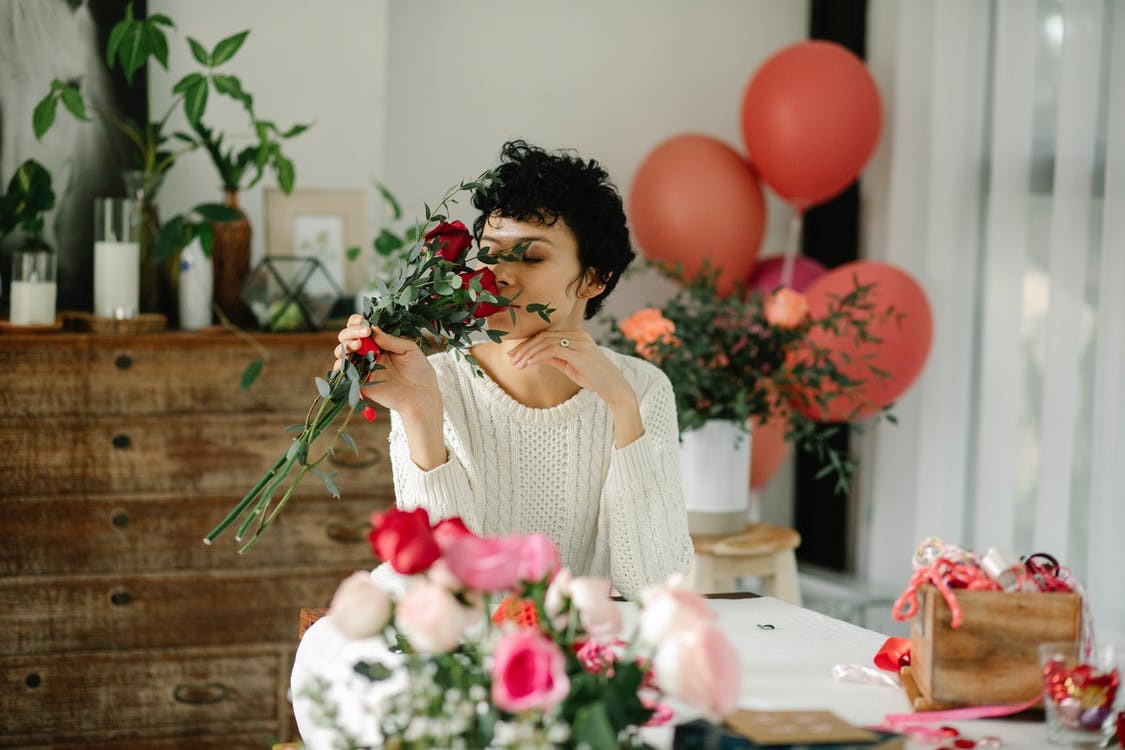 Plus, the arrangement comes in a clear fishbowl vase, making it perfect for showing off your flowers' natural beauty. Add this piece to your home decor for a touch of elegance that will last all year long.
Frequently Asked Questions
What's the best way to clean fake flowers?
Kosher salt or rock salt is better since it is coarse. Gently move the bag if needed. Continue repeating until the roots have been removed. Salt can help remove dust particles leaving flower surfaces clear of dirt.
Conclusion
Cleaning and taking care of artificial flowers can be done in a variety of ways, some which are more effective than others. By following the tips in this article, you should be able to clean your fake plants quickly and easily, so that they look as good as new!