Celebrating A New Chapter: Retirement Flowers Basket Ideas For The UK | Saffron's Decor
Retirement is a significant milestone in life and a cause for celebration. As someone steps into this new chapter, it's a time to reflect on the past, enjoy the present and anticipate the future. One of the ways to make this day special is by giving the retiree a gift to mark the occasion and what better way to do that than with a beautiful basket of artificial flowers?
However, retirement flowers are not just a simple gesture of kindness but also a way to honour and acknowledge the retiree's contributions and achievements. Whether you're looking for retirement gift basket ideas for a man or a woman, many options are available to suit different tastes and styles.
Retirement Flowers For A Man
When selecting retirement flowers for man, there's a wide range of options. Classic blooms like roses, carnations and lilies are timeless choices that will be appreciated. You can also opt for elegant arrangements that are sophisticated and stylish. A simple bouquet is an excellent option for those who prefer a more understated look.
Flowers For A Woman
Women often prefer flowers in their favourite colours, and finding the perfect flowers is easy. From the classic beauty of pink roses and peonies to the cheerful daisies, sunflowers and irises, there's retirement flowers for a woman. To create a more feminine and cheerful vibe, consider arranging the retirement flowers in a cheerful arrangement.
Check out the 19 Tips for an Amazing Life After Retirement.
Practical Items For The Basket
A retirement gift basket is not just about the flowers; it's also about the practical items that retirees can use in their new chapter. Consider including books, a journal, a photo album, candles, chocolates, or even a bottle of wine. These practical items are sure to be appreciated and can be put to good use.
Personalised Retirement Gift Basket Ideas
To make the gift basket truly unique, consider adding personalised touches such as artificial plants and succulents, a customised container or planter, or even low-maintenance, long-lasting flowers. These personalised touches will show the retiree that you took the time to think about their new chapter and what they may need.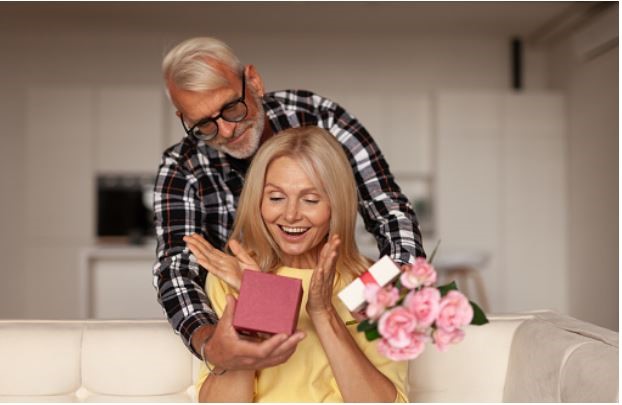 Below are some top preference that you should keep in your mind while picking flowers
Understanding The Retiree's Preferences:
One of the most integral factors to consider when choosing retirement flowers is the retiree's taste and style.
Take their favourite colours, flowers, and scents into account to ensure the gift is a true reflection of their personality. If they have a favourite flower or a particular colour scheme they prefer, it's a good idea to choose a bouquet that incorporates these elements.
Considering The Retiree's Personality:
Another vital factor to consider when choosing retirement flowers is the retiree's personality. A colourful and whimsical bouquet may be a good choice if they have a playful and light-hearted personality. On the other hand, a bouquet of roses or lilies may be a better option if they have a more traditional and classic style.
Taking Into Account The Retiree's Lifestyle:
The retiree's lifestyle is another important consideration when choosing retirement flowers. If they are a nature lover and enjoy gardening, a potted plant or a bouquet of wildflowers may be a great choice. A bouquet of edible flowers or a basket of gourmet treats may be a good option if they have a sweet tooth.
9 Personalised Retirement Flower Basket Ideas
Here are 9 personalised retirement artificial flower basket ideas that can be customised to meet the recipient's tastes and preferences: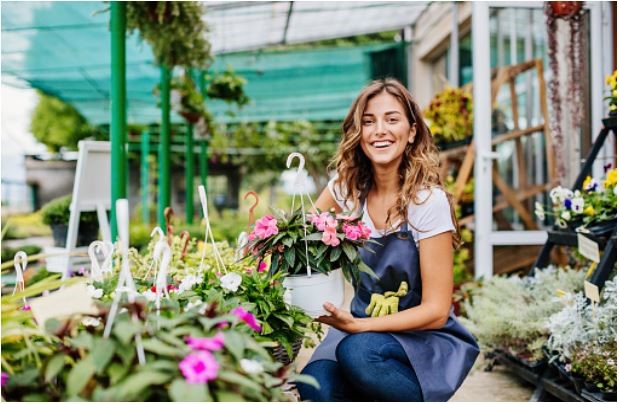 Tropical Paradise Basket:
A basket filled with exotic artificial flowers like hibiscus, orchids, and bird of paradise is sure to bring a touch of tropical paradise to the retiree's home.
Sunflower Basket:
A bright and cheerful basket filled with sunflowers is a great way to say "congratulations on your retirement".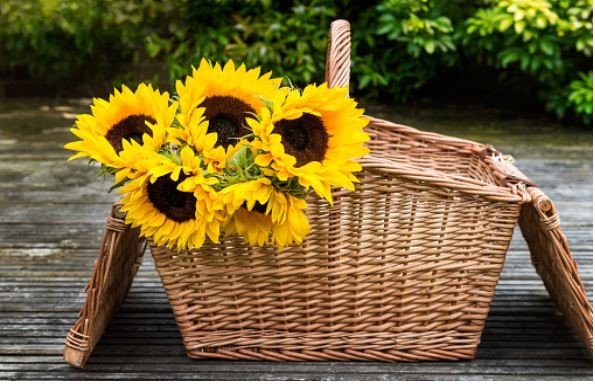 Wine And Cheese Basket:
Pair a bouquet with a selection of cheeses, crackers, and a bottle of wine for a gourmet basket that the retiree can enjoy at leisure.
Herb Basket:
Fill a basket with an assortment of herbs like basil, thyme, and rosemary, along with a set of garden tools and a how-to guide for starting a herb garden.
Rose Basket:
A basket filled with different coloured artificial roses is a timeless and classic gift for a retiree.
Colourful Succulent Basket:
A basket filled with various succulent plants is a low-maintenance gift that the retiree can enjoy for years to come.
Nostalgic Basket:
For a retiree who loves nostalgic items, fill them with flowers and items from their favourite decade, like vintage vases or a record player.
Custom Basket:
Work with a florist to create a basket tailored to the retiree's interests and tastes, incorporating items like books, chocolates, or even a special keepsake.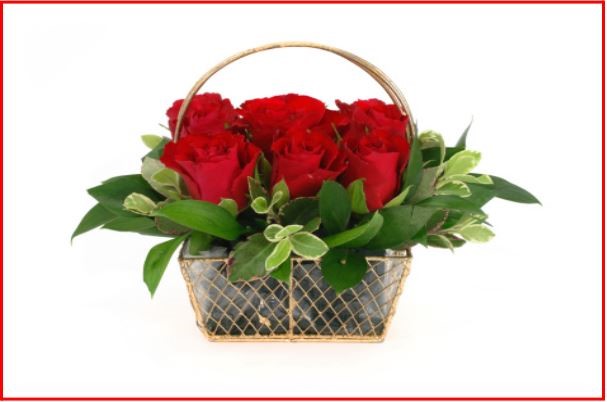 Artificial Plants:
Artificial plants can make for a unique and thoughtful retirement gift.
Here are a few reasons they could be a good choice:
Low Maintenance:
Unlike live plants, which have a limited lifespan, artificial plants can last for years, providing the recipient with a lasting reminder of their retirement.
Long-Lasting:
Artificial plants come in various shapes, sizes, and colours, making it easy to find one that matches the recipient's style and preferences.
Versatile:
Artificial plants come in various shapes, sizes, and colours, making it easy to find one that matches the recipient's style and preferences.
Allergen-Free:
For people with sensitivities to live plants, an artificial plant can provide the look of greenery without triggering any symptoms.
Decorative:
Artificial plants can add a touch of nature to any room, making them a great way to spruce up the home or office of the recipient. Overall, giving an artificial plant as a retirement gift can be a practical and considerate gesture that the recipient will appreciate.
Final Words
In conclusion, celebrating a new chapter with a basket of retirement artificial flowers is a meaningful and thoughtful way to honour the retiree and their years of hard work. With so many options available, you're sure to find a basket that perfectly fits your style and personality. Whether you opt for classic flowers or a personalised arrangement, your basket of retirement flowers will surely bring a smile and make their day.