Mother's Day is a special day when we celebrate unconditional love and appreciation for the women who have shaped our lives. Mothers are the backbone of our families and deserve to be celebrated in a meaningful and memorable way.
Flowers have always been a popular gift choice for Mother's Day, as they symbolize love, beauty, and gratitude. However, with so many options, finding the right bouquet that accurately reflects the special bond between you and your mother can be overwhelming.
This guide will look at the factors to consider when buying the best flowers for Mother's Day in the UK. From your mother's favourite flower and colour is to the delivery options, we'll help you navigate the process and find the perfect arrangement to make your mother feel loved and appreciated.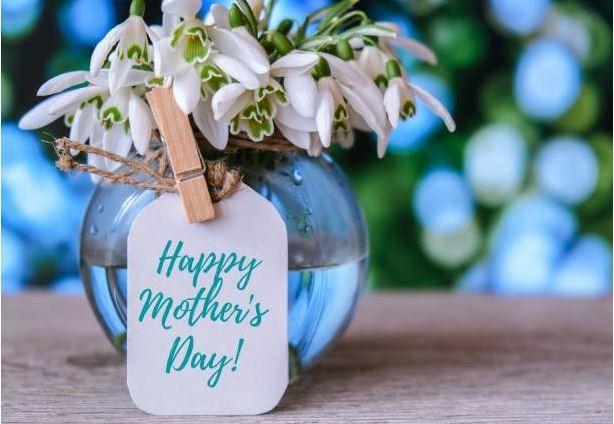 Factors To Consider When Buying Flowers:
Budget
The cost of flowers can vary greatly, so it's essential to consider your budget before making a purchase. No need to break your bank account to get your mother a beautiful arrangement, be smart and get a cost-effective yet heartwarming gift.
See how to make artificial flowers on a budget.
Mother's Favourite Flower And Colour
Show your mother how much you know her by getting her favourite flower and colour. This small gesture will show her that you care and have put thought into her gift.
Occasion
Whether you're celebrating Mother's Day, her birthday, or just because you love her, consider the occasion when choosing your mothers day flowers. Different flowers have different meanings, so selecting an arrangement that fits the event is essential.
Availability
Some flowers may not be in season, so consider the availability of the flowers you want to buy.
Delivery Options
Depending on your location and the availability of artificial flowers for mothers day, delivery options can vary. Consider the delivery options when purchasing to ensure that your mother gets her flowers promptly.
Popular Mother's Day Flowers In the UK
1. Roses
Roses, for example, are a classic and timeless choice, symbolising love and appreciation. They come in various colours, making it easy to find the perfect Mother's Day fake flowers bouquet.
2. Lilies
Lilies are beautiful flowers that symbolise motherhood. They are famous for Mother's Day and can make a stunning centrepiece for a special meal or celebration.
3. Chrysanthemum
They are bright and cheerful flowers that symbolise love and joy. They are a popular choice for Mother's Day and come in various colours, making it easy to find a bouquet that fits your mother's taste.
4. Tulips
These simple and elegant flowers symbolise love and happiness. They come in a distinctive colour blend making it an ideal gift to appreciate a mother's love.
5. Sunflowers
The Sunflowers are warm and sunny flowers that symbolise adoration and loyalty. They are famous for Mother's Day and can brighten up any room.
Where To Buy Mother's Day Flowers In The UK
Saffron's Decor offers online faux flowers with popular flower for mothers day in the UK that offers a wide range of flowers for mothers day UK. Whether you want a classic bouquet of artificial roses, an arrangement of lilies, or something more amazing, Saffron's Decor has you covered.
One of their most popular arrangements for Mother's Day is the "Classic Rose Bouquet." This bouquet features a stunning selection of artificial roses, carefully arranged and tied with a ribbon. Red roses symbolise your love and passion to represent your mother's personality, this bouquet will surely delight you.
For those who prefer a more lush arrangement, Saffron's Decor offers a "Calla Lillies."
Tips For Making The Perfect Bouquet
When making the perfect bouquet for your mother on Mother's Day, there are a few tips to keep in mind.
Combining Different Types Of Flower
First, consider combining different flowers to create a beautiful bouquet. It could mean mixing different colours and textures, such as pairing bright and bold sunflowers with delicate tulips or combining lilies with greenery. Mixing and matching different types of flowers can add interest and depth to your bouquet, making it an actual work of art.
Add Greenery And Filler Flowers
Second, remember to add greenery and filler flowers to your bouquet. These elements add depth and texture, making it look full and lush. Some great options for filler flowers include baby's breath, ferns, and ivy. Greenery such as eucalyptus or ferns can also help to give the bouquet structure and add a natural touch.
Proper Wrapping
Third, choose the proper wrapping and ribbon for your bouquet. The wrapping and ribbon can make a big difference in how the bouquet looks, so choosing something that complements the flowers is essential.
If you're making a brightly coloured bouquet, consider using neutral wrapping and ribbon so the flowers can pop. If your bouquet is more muted, choose a brightly coloured wrapping or ribbon to add a touch of colour and interest.
Adding A Note Or a Small Gift
Finally, personalise your bouquet by adding a note or small gift. It could be a handwritten note, a unique charm or trinket, or even a small packet of seeds. Adding a personal touch to your bouquet will show your mother that you took the time to think about her and appreciate all she has done for you.
Following these tips, you can create a beautiful and meaningful bouquet of faux flowers that your mother will treasure for years to come. Whether you choose classic roses, calla lilies, bright sunflowers, or any other type of artificial flower, the perfect bouquet will show your mother how much you care and help to make her Mother's Day extra special.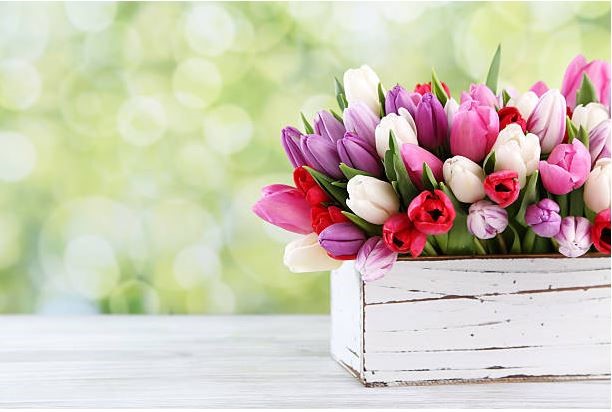 Conclusion
Buying the best flowers for Mother's Day in the UK can seem daunting, but with the correct information and a little thought, you can create an amazing arrangement. Consider your budget, your mother's favourite flower and colour, the occasion, and the delivery options, when making your purchase. Whether you choose roses, lilies, chrysanthemums, tulips, or sunflowers, the most important thing is to show your mother how much you care. Make this Mother's Day special by giving her the perfect flower arrangement.