Since the beginning of time, flowers have been used all around the world to express feelings of love and gratitude. With a wide variety of flowers available, it can be a hassle to contemplate the best kind of flowers to gift to a loved one and to understand why are flowers the best gift?
This article outlines the best flowers that can be gifted to a girl, your girlfriend or wife, to express a sense of love and affection, to make their day!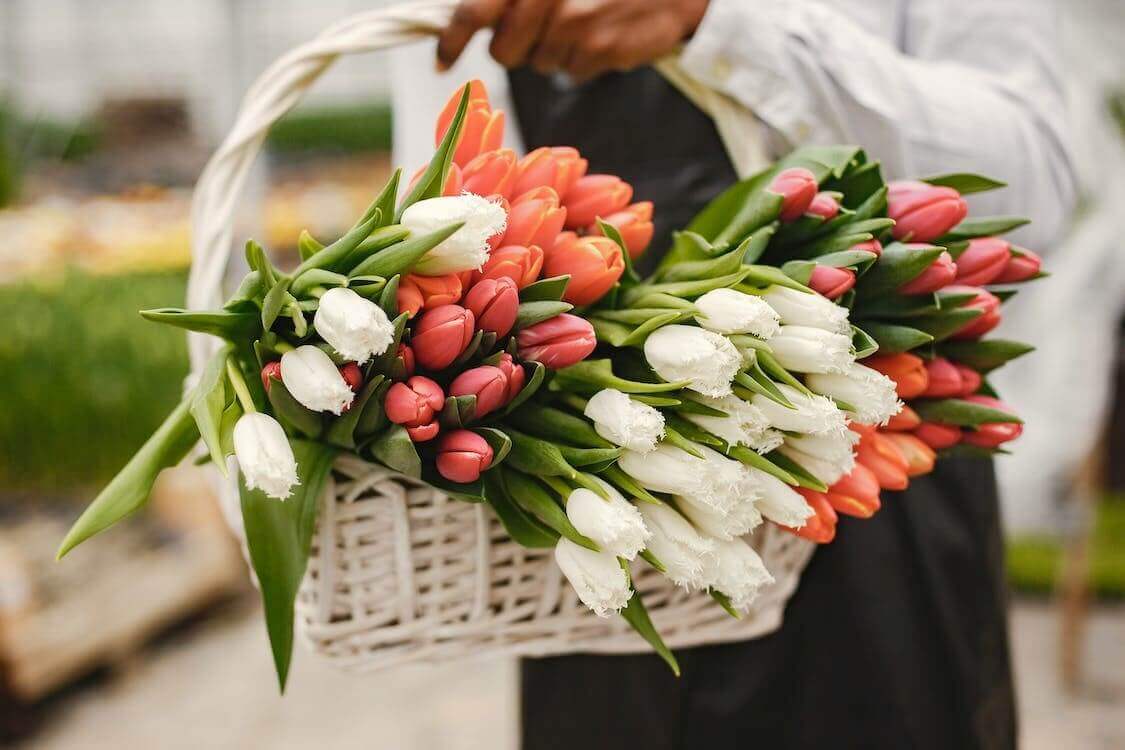 1. Roses
Roses have been on the top of the list since the beginning of time. A bouquet of roses has been a trend for years as they are considered a sign of love, affection and sincerity. Red roses for girlfriend, wife or a girl are always the best option.
Red roses, though costly, interpret eternal love and romance. They signify deep and never ending love with your partner. Red roses remain the first type of flowers that come to mind when gifting flowers to a loved one.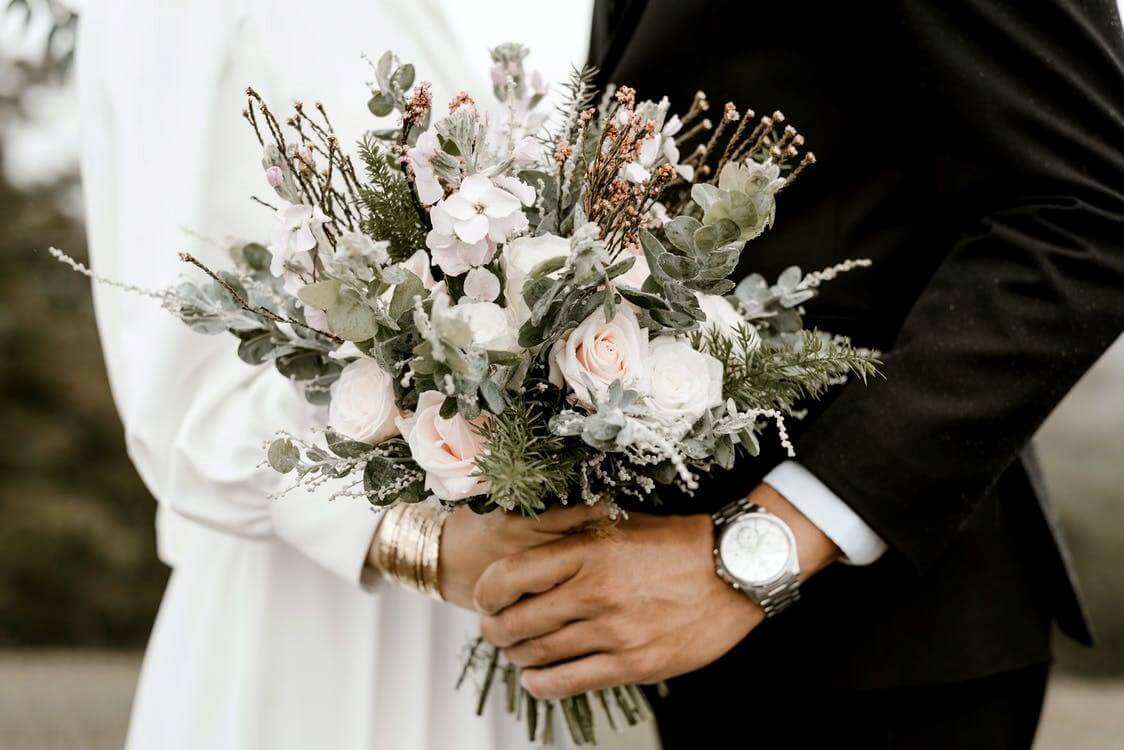 Pink roses are used to depict meanings of romantic innocent love. They are ideally, gifted when the relationship is in its early phases, or for teenage romances. The message of a glorious, pure and innocent love is best presented by gifting pink roses.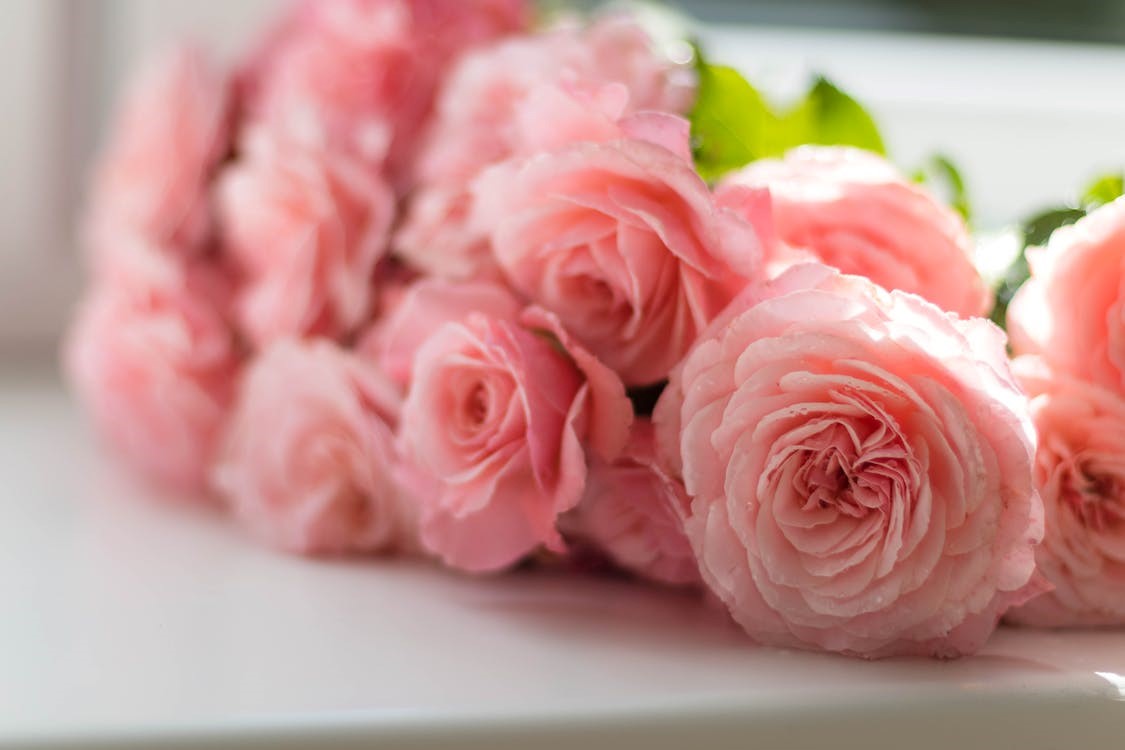 2. Sunflowers
Feelings of warmth and happiness are depicted by sunflowers. These bright yellow flowers, although trigger feelings of summer, can be sent all year around, to remind your partner how you feel when you are with them-warm and smiling as bright as the sun!
Further, sunflowers stand for loyalty, making them ideal for long distance relationships where loyalty is the binding point for the relation.
Sunflowers can be combined with other flowers, placing sunflowers at the center, to make wonderful and beautiful bouquets to be gifted as flowers for a girlfriend.
3. Daisies
Daisies symbolise beauty, purity and innocence, making them one of the best flowers to get a girl. Daisies can be found in a variety of colors, giving the flower a cheerful element.
Mixing many colors together or getting your partner daisies in their favourite colors is an exceptional bouquet idea to express love and attachment.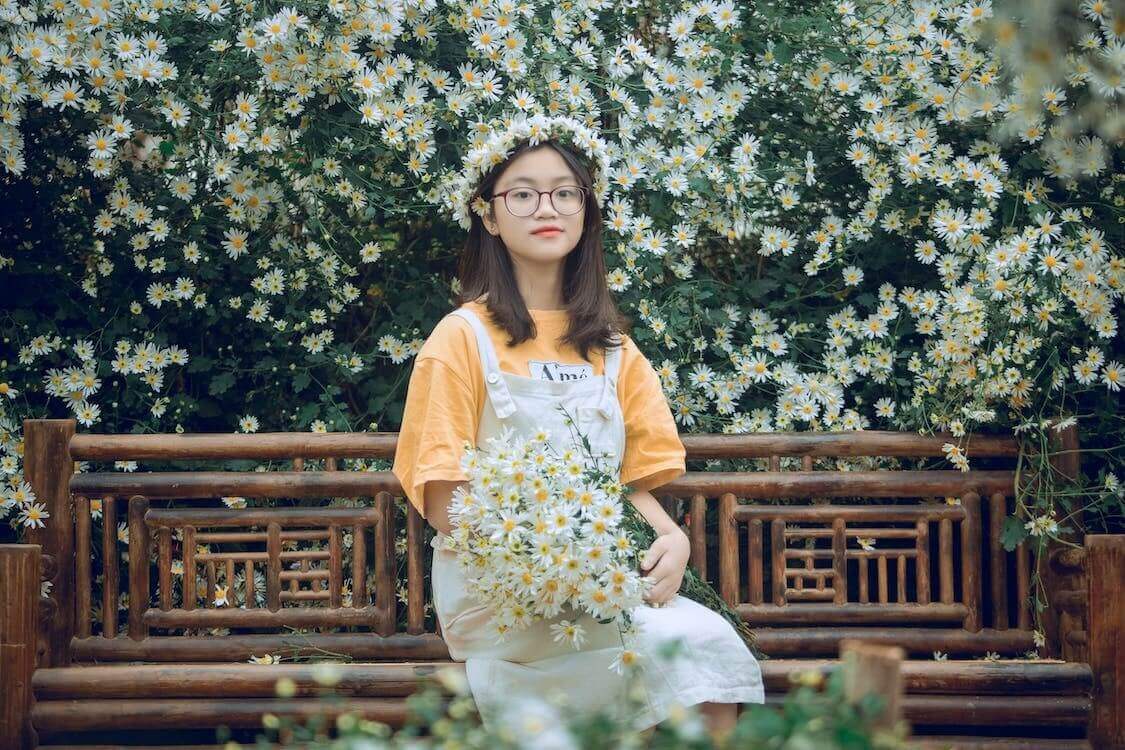 4. Lilies
Lilies are perhaps the most diverse of the list. They have several meanings according to culture, color and the type. Commonly, lilies are used to mean purity and utter devotion to a girl.
In Greek mythology, lilies are said to symbolise rebirth and motherhood. Hence, they are gifted when your partner is expecting. In general, they are tied to the concept of good luck.
If your partner could use good luck or you wish to deliver a message of love and loyalty, then these are perhaps the best flowers to gift.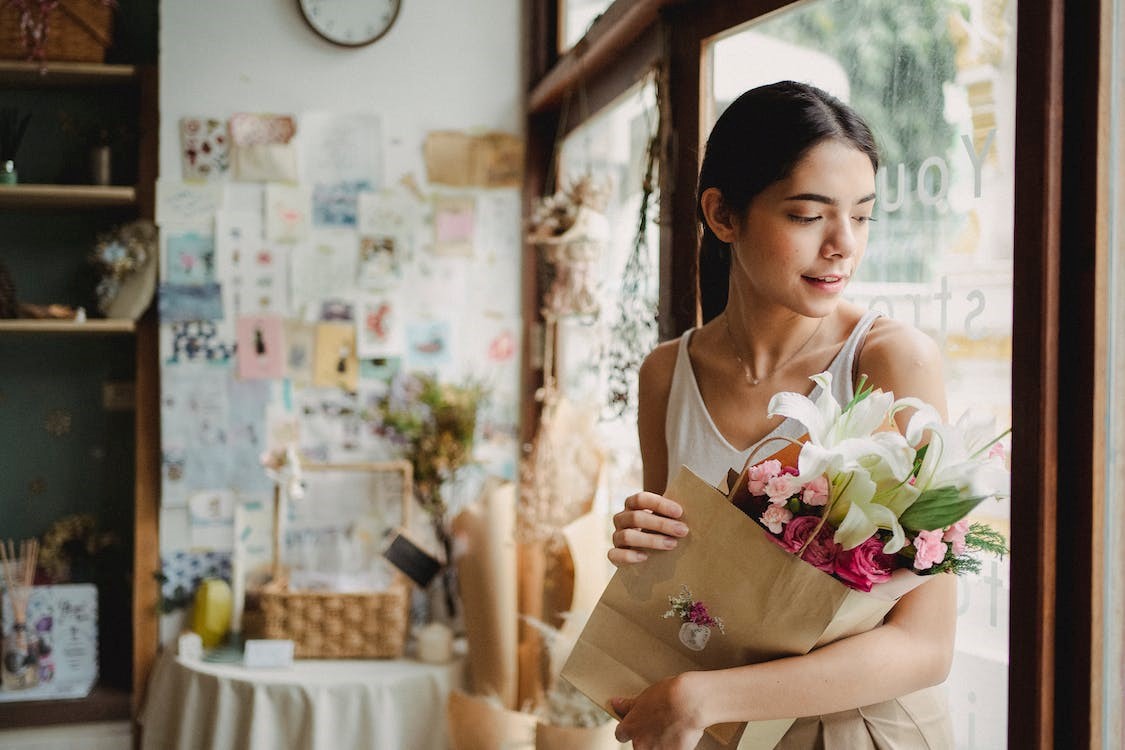 5. Peonies
They are the rarest flowers gifted as they are only found in their season. These fluffy flowers mean romance, prosperity and shyness. They are also considered good luck charms on many parts of the world.
Since they are not always in season, time it right and gift your partner these beautiful flowers as a special and unique gift to remind her that she is just as pretty and special!
6. Daffodils
Daffodils although used to celebrate a 10th anniversary, it is used to portray a new beginning and acts as a good luck charm.
For instance, your partner is about to start a new journey. Sending her these as a gift is a sign of good luck and happiness. Hence, these flowers will be the perfect gift to a girl as a best wish for her new beginning.
They are known for optimism as well as they bloom right after winter. These flowers bring a sense of joy and longing, making them the best gift to present to a lady.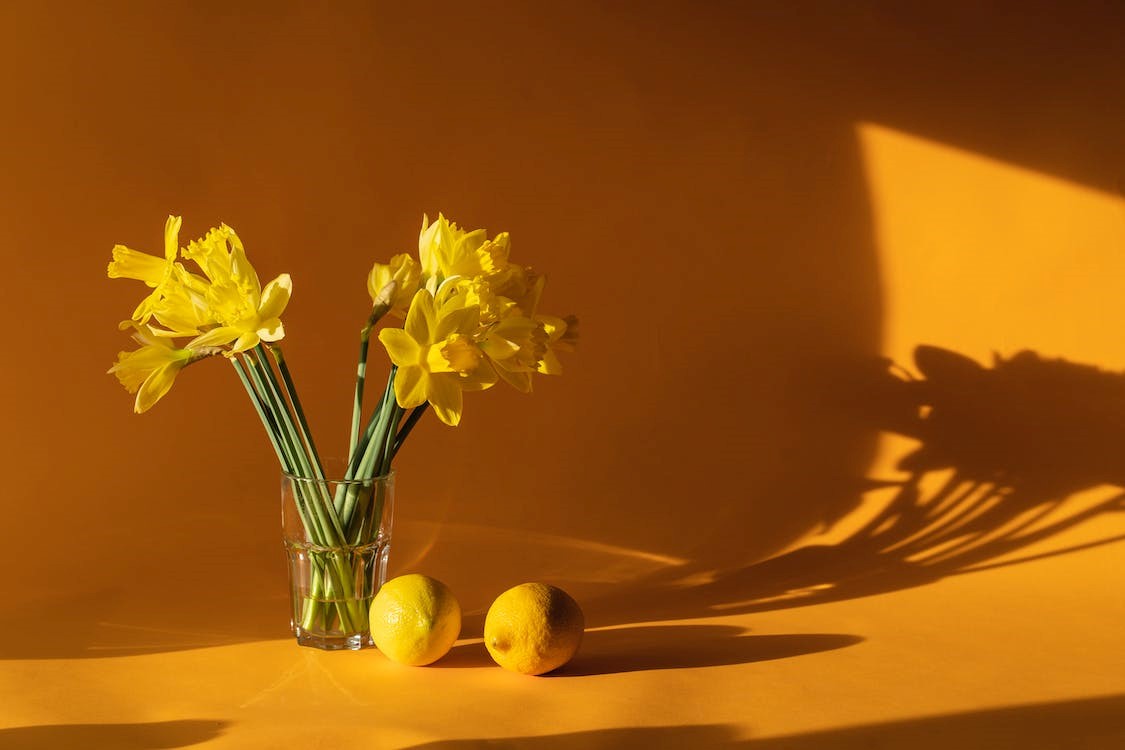 7. Tulips
Tulips symbolise the perfect kind of love possible. They represent a special warmth and love, which makes them an affordable yet beautiful flower option for your lady.
Tulips come in several colors. Hence, a bouquet of several colors of of her favourite colors could be made to please your lady easily.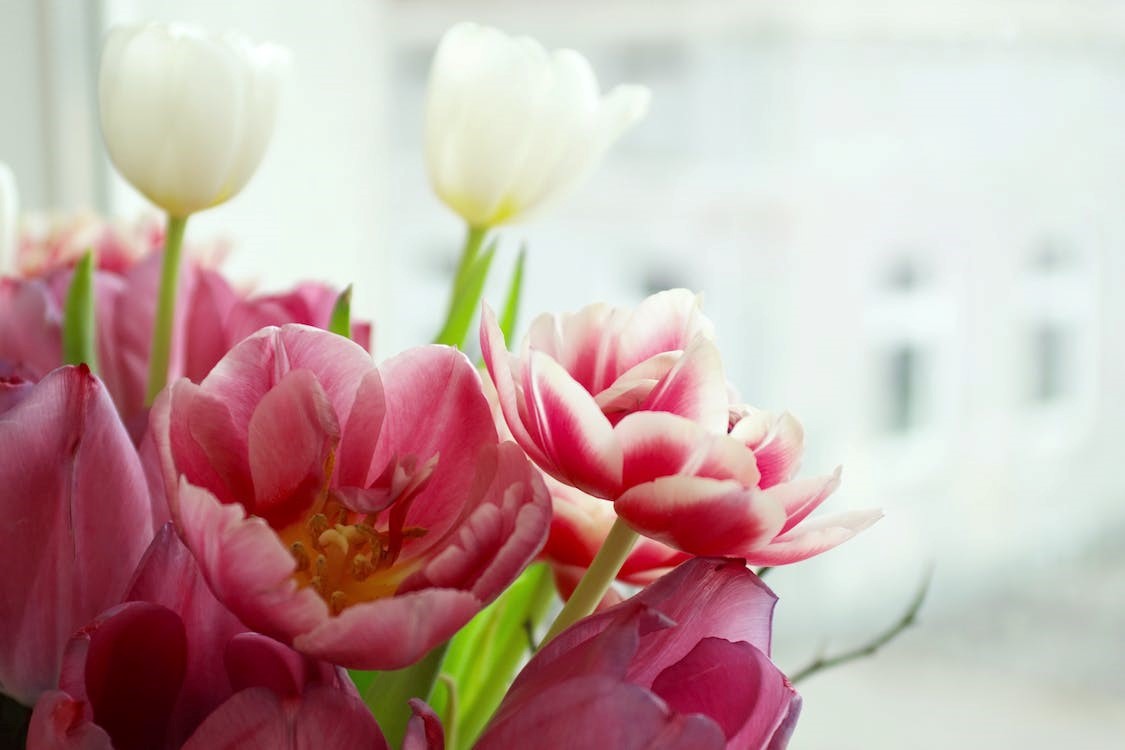 8. Irises
Irises, colored in bright blue, white and yellow are the most common flowers to portray faith, admiration and courage. Out of all of the flowers, they have the deepest meaning. They stimulate a sense of wisdom, encourage your lady and show her how much you admire her.
These flowers as gifts are incredible for a lady who is deep and sentimental, to appreciate her and provide her the courage to move forward.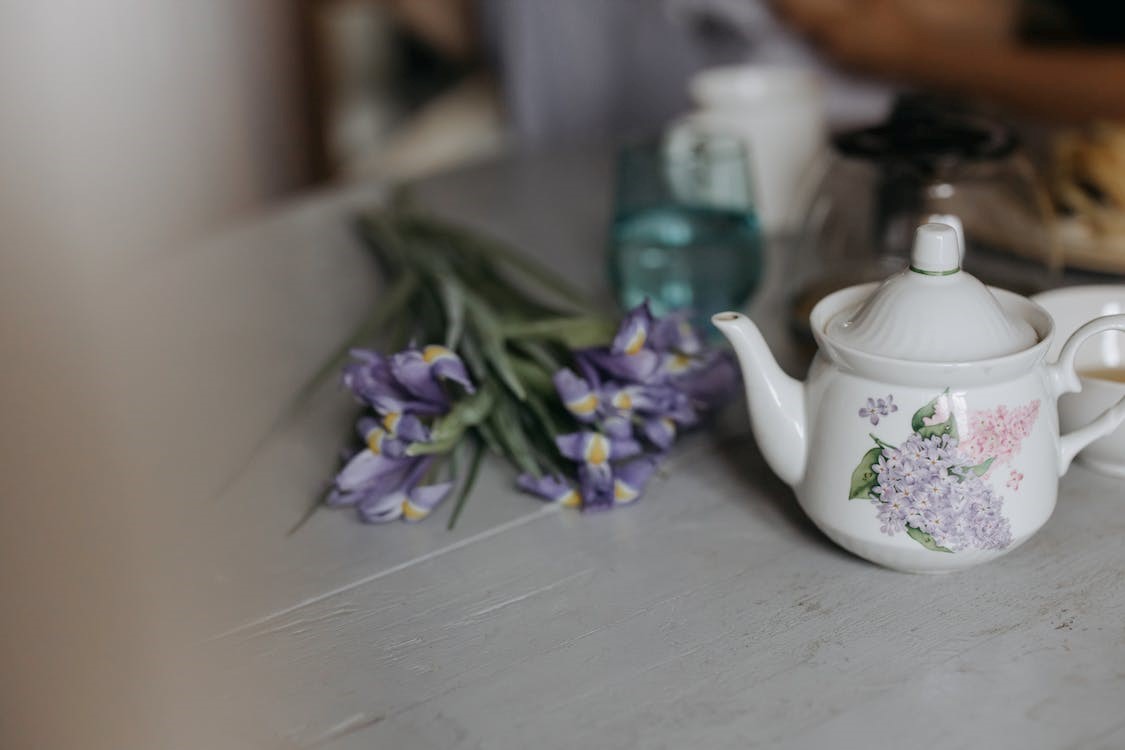 9. Gardenias
Gardenias are not only beautiful, they smell wonderful as well! They symbolise happiness, purity and a role-fashioned love. It is considered a mystical flower as it is too beautiful to be a part of this world. These are commonly used in wedding functions, due to their elegance.
A long history of love could be rekindled by gifting her bouquet of gardenias, helping your love grow even further.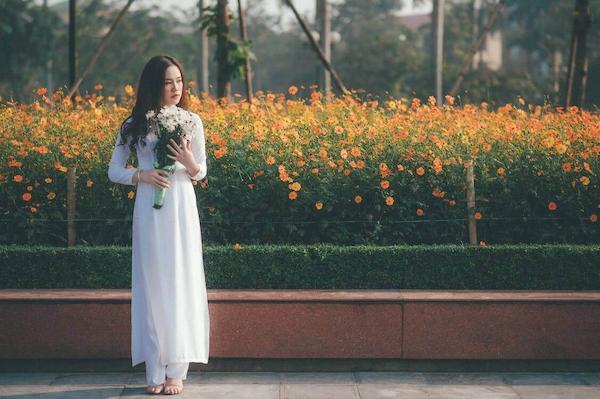 10. Chrysanthemums
Chrysanthemums are the second most popular flowers in the world. They portray pure friendship and affection.
If you intend to confess your feelings to a girl, these flowers will be the best option. Perhaps go for red chrysanthemums to show her how much you love her!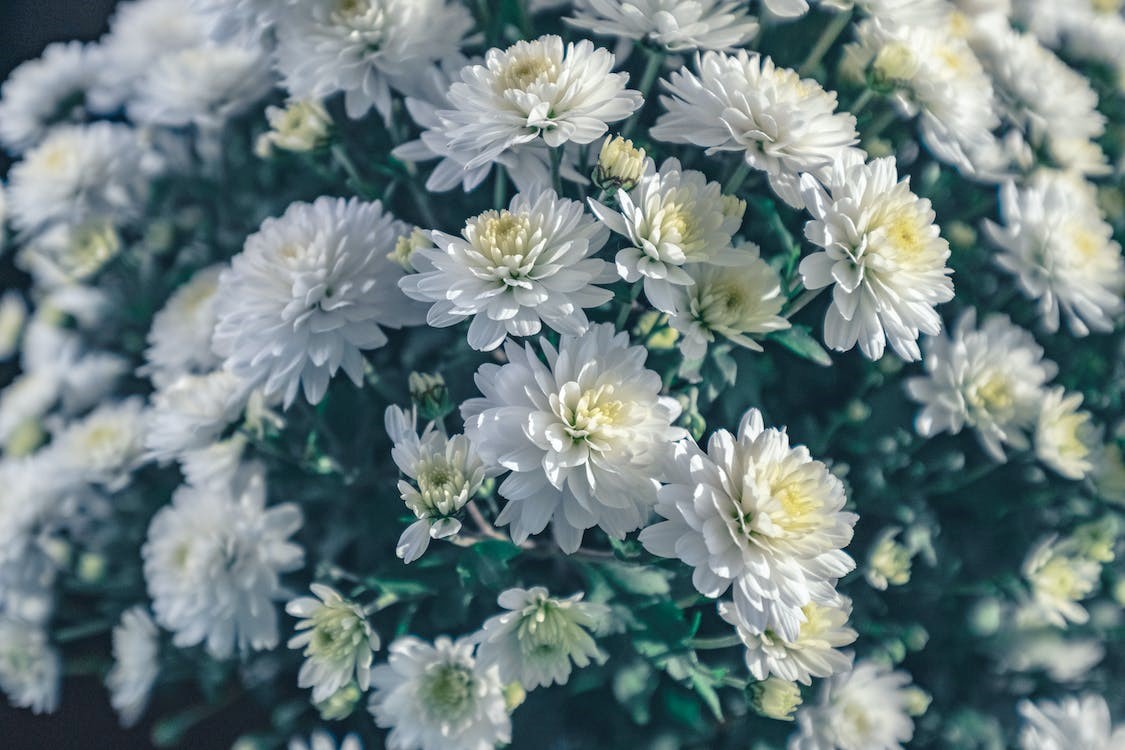 The Final Word
Flowers are indeed, the simplest yet the most elegant way to express what you may not be able to by words. When choosing flowers for your girlfriend, be sure that they symbolise your relation and remind you of her. That adds on to the emotion of receiving flowers, sure to get her over joyed!
Saffron's Decor offers all sorts of flowers and flower arrangements that help you make your partner feel absolutely special!