Out of gazillions of species of flowers, it is safe to say that tulips excel them all due to their elegance and beautiful hues.
Whether it is a meeting with your loved one or a visit to a hospitalized friend, a bunch of gorgeous tulips is all it takes to make the moment special.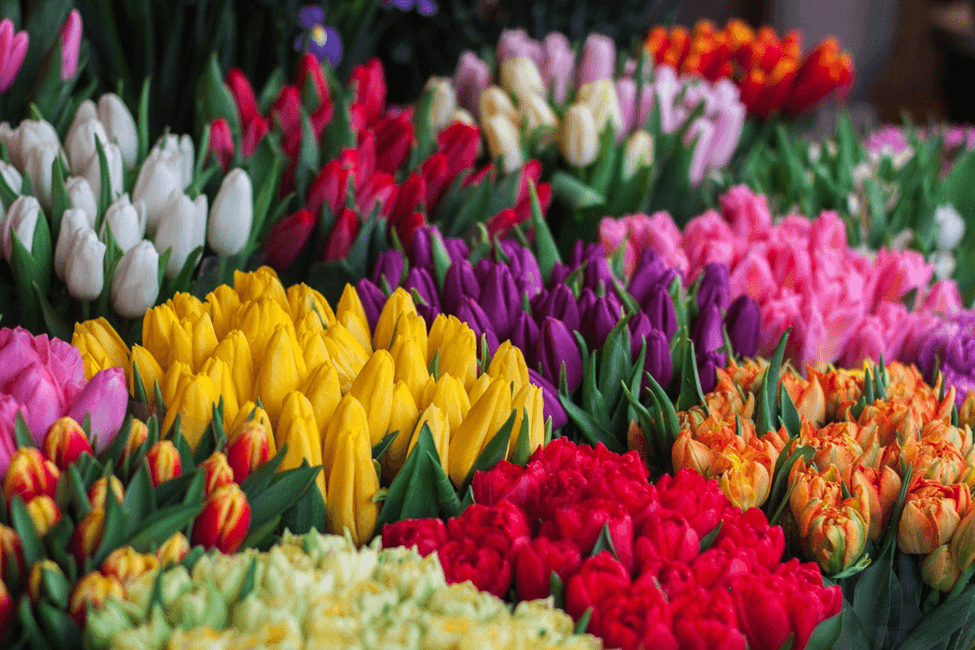 Like every other living thing on this planet, tulips need proper food and care to bloom in a healthy manner.
While you may wonder that putting your bunch of tulips in a vase full of water will keep them refreshed and make them last longer, this may not be true. The beautiful bunch may wither away quicker than you would have thought without proper flower food for tulips.
Significance Of Flower Food For Tulips
You may be a florist depending on the fresh blooms of tulips to earn your living or a homeowner looking for ways to revamp your dull interior with the exquisite blossoming of tulips, flower food is an essential element in the process.
So, let's dive in to discuss the importance flower food holds for a florist and a homeowner.
Flower Food, An Essential Item For The Florist
The greatest floral suppliers have attained success, all thanks to flower food. Since tulips are a high-maintenance species of flowers, they require extra care to look fresh even after days of getting plucked.
On top of that, transporting fresh blooms of tulips to and from the florist shop is a great hassle too. This is where the flower food for tulips comes in handy.
The active ingredients in flower food keep them upright, fresh, and immune from mould. Thus, to make your business flourish, flower food is the key!
Flower Food, A Preservative For The Homeowner
It is justifiable to say that tulips are a celebratory icon for any occasion. Whether it is a new year party, valentine's day, thanksgiving dinner, or mother's day, tulips can uplift the ambiance of your home on any occasion.
On top of that, the aura of tulips is proven to be a great stress reliever.
Therefore, to keep the tulip blooms fresh and last longer indoors, every homeowner or hobbyist must possess flower food for tulips to preserve their appearance and vibrant colours.
If you are keen to know more, click here.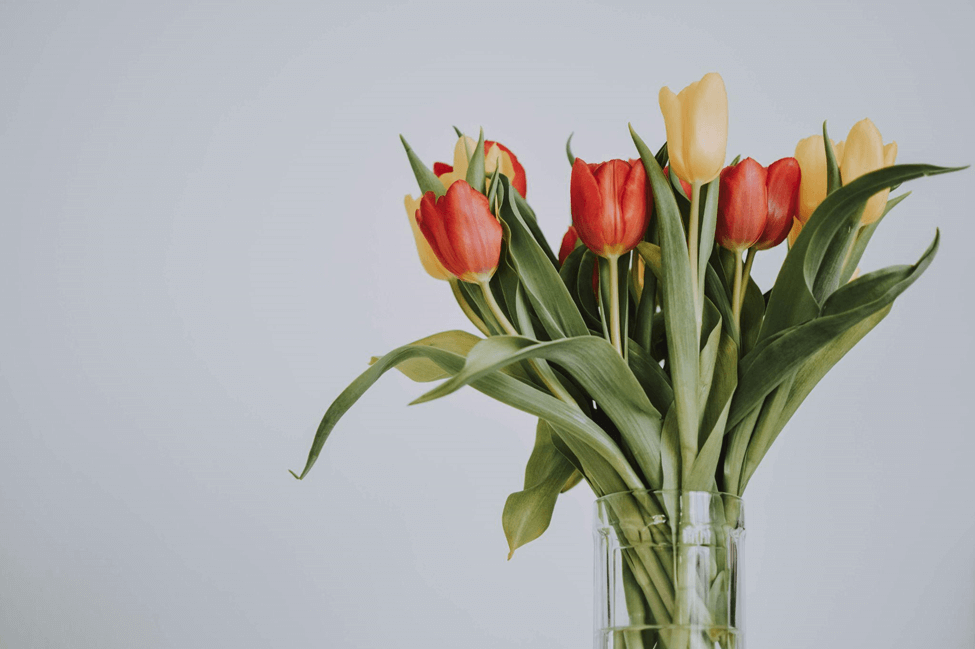 Ingredients Used In Flower Food For Tulips
The primary source of food for every plant is sugar. However, in the case of tulips, sugar coupled with citric acid and bleach form the active ingredients in flower food for tulips.
If you're wondering if the latter ingredients may harm your blooms, that is not the case. Instead, citric acid and bleach prove highly beneficial when it comes to protecting tulips.
So, without waiting any further, let's discuss how these ingredients prove beneficial to your beautiful blooms of tulips.
Sugar Is A Primary Source For Plant Energy
As discussed earlier, sugar is the primary source of plant energy. As for the tulips, it helps carry out the process of photosynthesis without requiring the plant to be embedded in the soil.
The tulips consume this sugar in the flower food without needing to photosynthesize to stay fresh and alive.
Citric Acid Lowers The pH
While you may wonder that acid is harmful to plants, this is a misconception. The lowered pH of water due to citric acid increases the survival span of tulips in a vase.
The freshly cut flowers feel happier in a place with a slightly lowered pH and are more likely to thrive.
Bleach Works As A Disinfectant
The bleach works as a disinfectant by preventing the accumulation of mould and harmful bacteria that can hamper the growth and blossoming of your gorgeous tulips.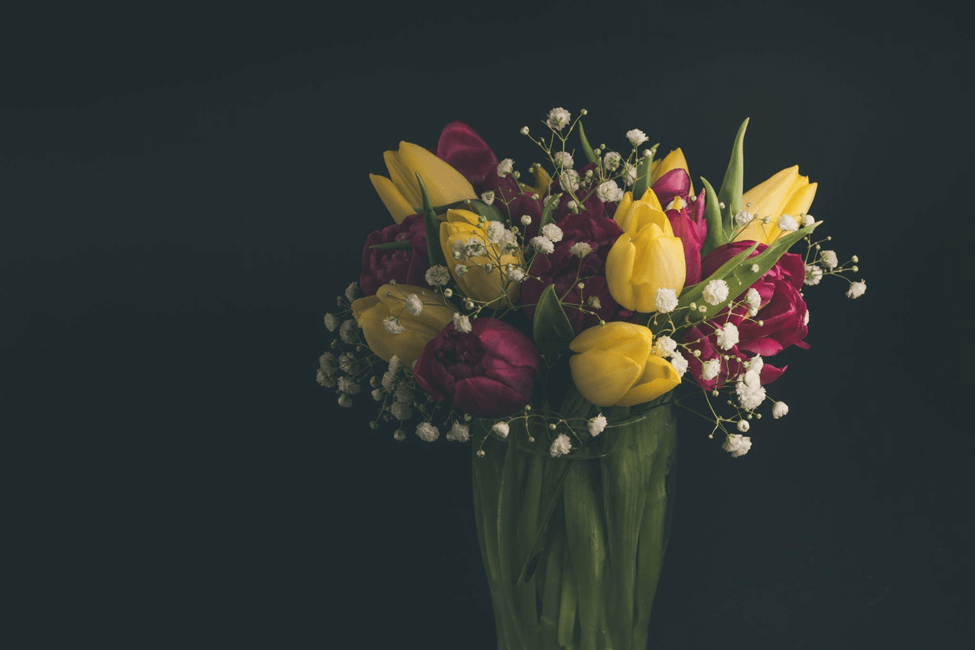 The Buying Guide For Flower Food For Tulips.
There are several brands that offer flower food for tulips. Although the key ingredients for flower food are the same for all types (citric acid, sugar, and bleach), there are certain factors to consider before making a purchase.
1. Value For Money
In this competitive world, success is for the one who manages the budgeting cost-effectively.
Hence, before you go ahead in making a purchase, you must know whether the quantity and quality of the flower food give the best value for money or not.
A pro-tip: Purchasing flower food in bulk is cheaper and budget-friendly.
2. Check For Potency And Effectiveness
A necessary thing to know about flower food is how potent or effective it is. Spending money on a brand that does not keep your tulip blooms firm and vibrant is a waste of money.
Moreover, if you're giving a bouquet of fresh tulips as a gift to your loved one, you don't want them to look gloomy and wilted in just a day. Therefore, a highly effective flower food brand should be your go-to pick.
3. Go For A Clear Solution
Everyone acknowledges the fact that tulips are beautiful. However, without proper presentation, they might not be able to present their charm to the fullest.
After all, the beautiful blooms of tulips in crystal clear vases with muddy water will eventually look dull and less elegant. Therefore, always purchase the food that a clear solution.
Besides, commercial flower food is not the only way of keeping your gorgeous blooms of tulips fresh and lively. You can make the flower food for tulips in the comfort of your home with the basic ingredients available in your kitchen already.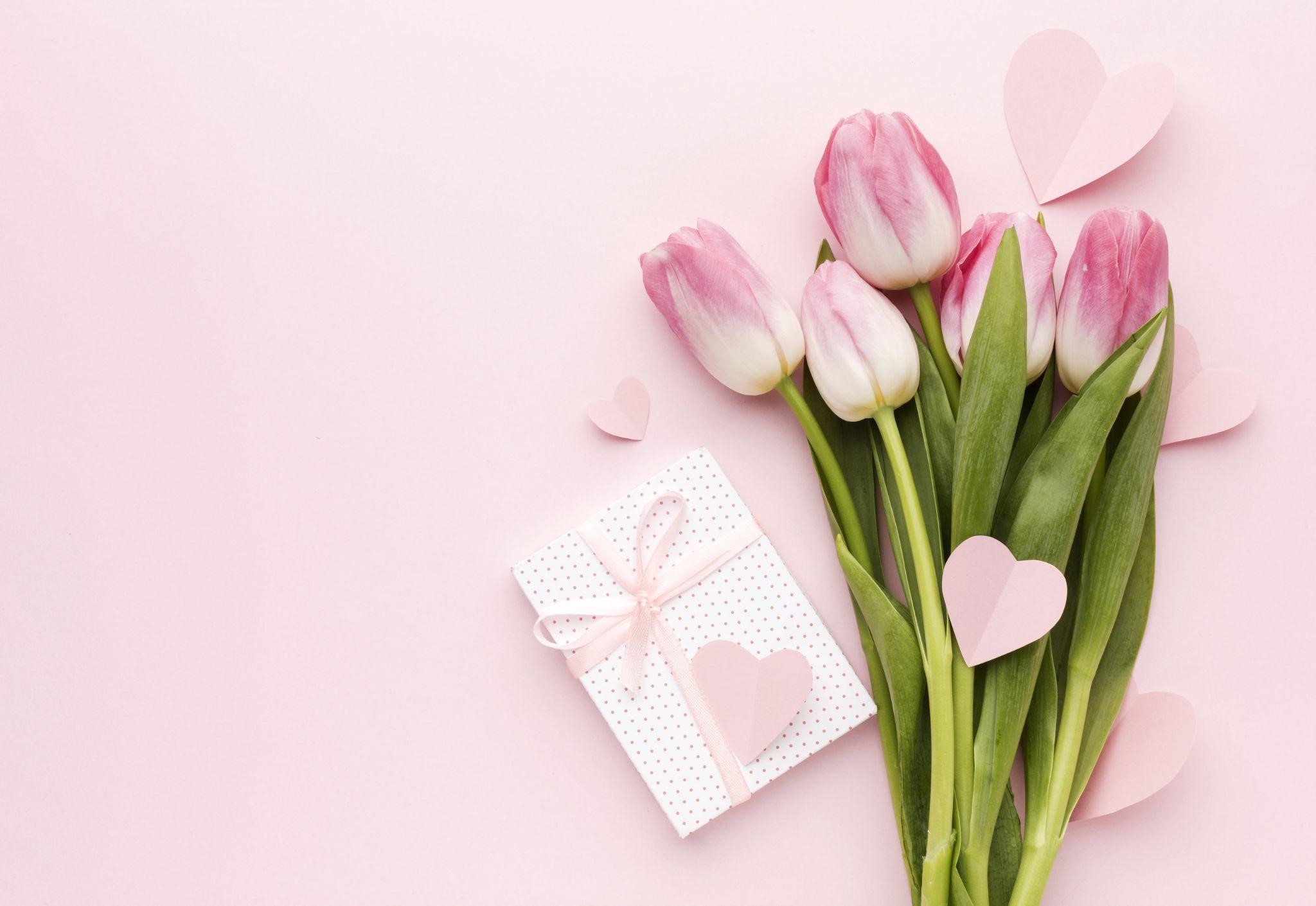 DIY Flower Food For Tulips
Making your own flower food at home is a simple procedure that will rid you of the hassle of purchasing flower food for tulips from the market.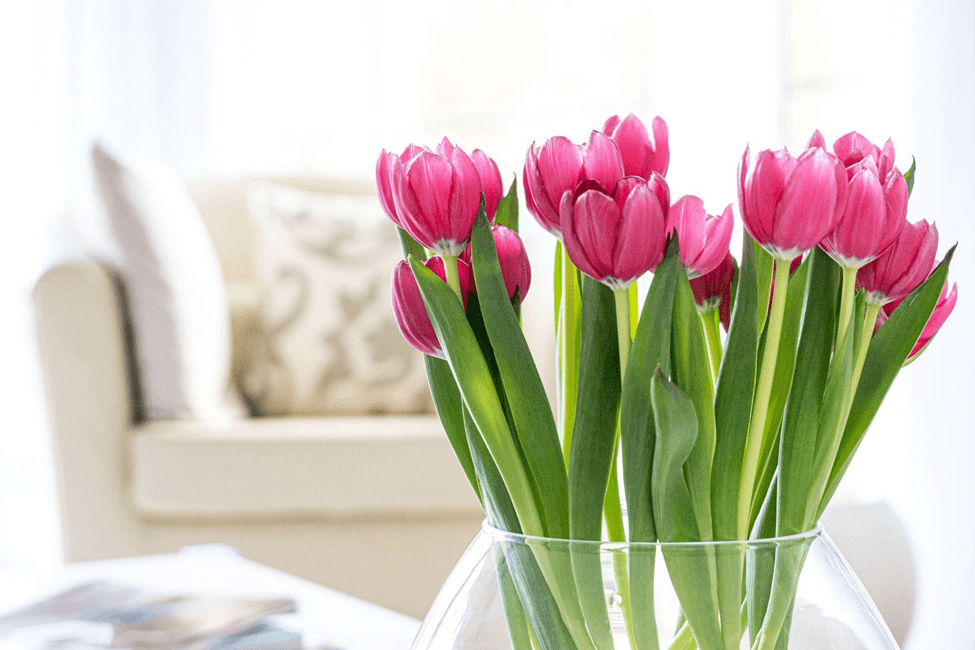 Follow the easy steps given below, and voila! Your product is ready for immediate use.
Ingredients
The ingredients that you would need are the following:
Sugar
Bleach
Lemon juice
Lukewarm water
Procedure
After you've gathered the basic ingredients, follow the procedure given below to make the flower food:
In a bowl, add one teaspoon sugar, one teaspoon bleach, two teaspoons lemon juice and ¼ cup lukewarm water.
Mix the ingredients gently and thoroughly until the sugar dissolves, and the mixture looks almost clear.
Prepare your flower vase by adding water to it.
Add the prepared mixture to the flower vase and stir.
Put your fresh blooms of tulips in the vase and enjoy their charm for a long time!
Takeaway
In conclusion, it is rather safe to say that flower food for tulips is an essential commodity for every florist, homeowner, or hobbyist.
With the help of the guide to flower food mentioned above, you can make the most out of your flowering experience and give your tulips the best care they need.
We acknowledge that taking care of real tulips can be a bit daunting. Therefore, consider purchasing artificial flower arrangements from Saffron's Decor. You can choose from various beautiful flower types that give off a highly realistic look.