A Touch Of Class: How To Choose The Perfect Flowers For Your Coworker Leaving | Saffron's Decor
Saying goodbye to a coworker who has been a valuable part of your work life can be an emotional experience. A coworker's departure is always felt in the workplace, whether due to retirement, a new job, or other reasons.
Show appreciation and say farewell; one way to do so is by giving a thoughtful and meaningful gift. Flowers for Your Coworker Leaving have always been a classic choice, and they can add a touch of elegance and class to your goodbye.
But with plenty of options available, picking the perfect farewell flowers can be challenging. In this post, we will guide you through selecting the best farewell gifts for coworkers that you can use to make your farewell even more memorable.
Bidding Farewell With Style
Farewells are bittersweet moments marked by change and bittersweet emotions. Saying goodbye to a coworker, colleague, or boss can evoke sadness and open the door to new opportunities. To make this unique moment count, showing appreciation and gratitude for the time spent together is essential.
A farewell party is a beautiful way to bring everyone together for one last time and show your care and appreciation for the departing individual. This will not only help your colleague feel appreciated but also strengthen the bond between coworkers.
Flowers can add a touch of positivity and elegance to this occasion, making it even more special choosing the right artificial flower decor can make a big difference in setting the tone of the farewell party.
Tips To Help You Pick The Perfect Flowers
Here are some tips to help you pick the perfect goodbye flowers for a coworker:
Opt For Formality And Elegance:
Most work environments have a formal atmosphere, and it's essential to remember that when choosing flowers. Avoid overly bright colours and opt for something elegant and sophisticated.
Consider Flower Boxes And Vases:
A carefully arranged bouquet in a stylish box or vase can bring a refined touch to the farewell party. This will look much better than just placing the flowers on a table.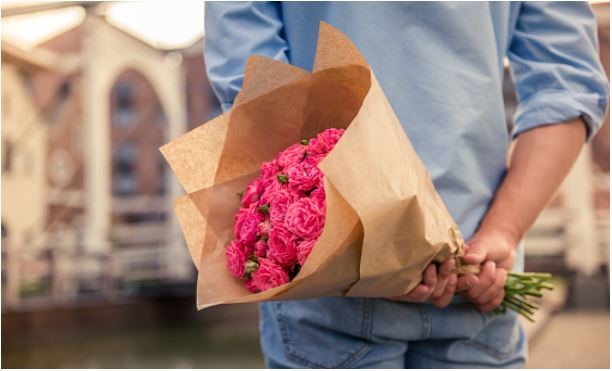 Reflect The Mood Of The Farewell:
Your farewell flowers should reflect the party's atmosphere. Think about the message you want: congratulations, good luck, or sadness.
A farewell is a momentous occasion that deserves to be marked with style. Flowers can help create a warm and positive atmosphere and show appreciation for your departing coworker. By following the mentioned tips, you can ensure that your farewell party is one to remember.
Choosing The Right Artificial Flowers For Your Co-Worker Leaving
Choosing the right artificial flowers to give your coworker who is leaving can be a difficult task. But with the right flowers, you can ensure their departure is memorable and appreciated.
Here are 5 artificial flower options that will help you show them how much they will be missed:
Sunflowers
Sunflowers are an excellent way to show appreciation and cheerfulness. Their bright yellow petals can light up any room, while their sunny disposition sends a message of gratitude and respect. Not only that but sunflowers also symbolise loyalty, which makes them perfect for a coworker's farewell gift.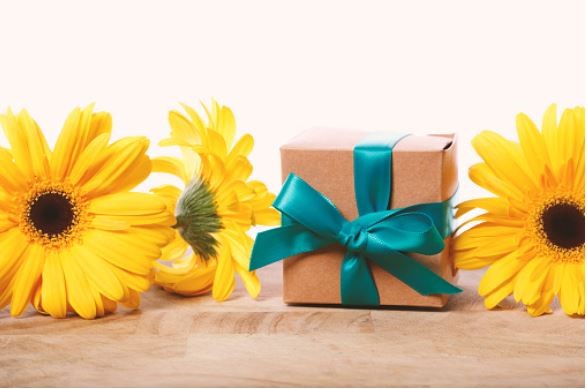 Roses
Roses are well-known for expressing love and admiration, so what better way to express your feelings for a departing coworker than with artificial roses? Roses come in various colours – from classic red to hot pink – allowing you to pick the perfect hue that matches your coworker's style. Artificial roses also last forever, so your friend will always have something special to remember them by when they leave.
Daisy Bouquet
A daisy bouquet is an excellent option for any occasion where you want to express cheerful feelings towards someone leaving – in this case, your departing coworker! A brightly-coloured daisy bouquet offers a colourful reminder of appreciation, making it ideal for saying goodbye in style.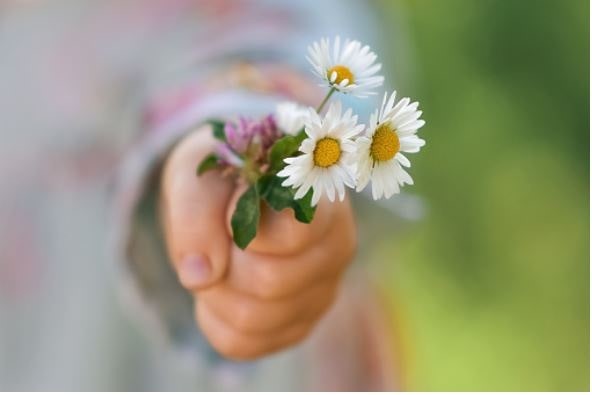 Orchids
Orchids are known as exotic flowers that exude grace and beauty, making them perfect for expressing gratitude on special occasions like farewells or departures. An artificial orchid bouquet introduces sophistication into the goodbye process – providing an elegant way of wishing someone luck in their new and appreciating their hard work during their time spent with you all simultaneously!
Tulips
Tulips are an ideal choice when wanting to portray friendship during times of farewells or departures because of their bright colours and sweet aroma, which communicates affection without having to say goodbye personally! These beautiful blooms bring joy wherever they go – making it easy to bid farewell confidently, knowing that your departing coworker knows how much they will be missed!
The Benefits Of Incorporating Artificial Flowers For Farewell Gifts
At Saffron's Decor, we are proud to be a leading provider of high-quality artificial flowers and plants, and we understand the importance of selecting the right farewell gift. Artificial flowers can be a fantastic alternative to fresh flowers, and one of the best gift ideas we would like to share with you is why.
Check out the mini tulips from Saffron's Decor in the list of farewell flower gift ideas.
Longevity
One of the most significant benefits of artificial flowers is their longevity. Unlike fresh flowers with a limited lifespan, artificial flowers will not wilt or die. This means your coworker can enjoy their farewell gift for an extended period, making it a long-lasting reminder of their time at the company.
Low Maintenance
Another advantage of artificial flowers is their low maintenance requirements. Fresh flowers require regular watering and attention, which can be time-consuming for busy individuals. Artificial flowers, conversely, are maintenance-free and do not require any attention to maintain their beauty.
Budget-Friendly
Fresh flowers can be costly, especially when purchasing a large arrangement. Artificial flowers are a more budget-friendly option that still offers the same beauty and elegance as fresh flowers. They are a cost-effective way to show appreciation for your departing coworker keeping your budget intact.
Learn 30 Budget And Money Hacks You Need To Try In 2023.
Artificial flowers are a fantastic alternative to fresh flowers for farewell gifts. They offer longevity, low maintenance requirements, and a cost-effective solution. Whether you are looking to express your appreciation, congratulations, or good wishes, artificial flowers can be the perfect choice to make your farewell gift extra special.
Conclusion
Choosing the perfect flowers for your co-worker leaving can be challenging, but with some thought and consideration, you can make it a memorable farewell. Whether you give fresh or artificial flowers or opt for another farewell gift, the key is to make it personal and meaningful. Mind it, it's not just about the gift itself, but the thought and love that goes into it.
We hope this guide has inspired you to choose the perfect farewell flowers and gift for your coworker. If you want high-quality artificial flowers, visit our website at Saffron's Decor. We're confident you'll find the perfect farewell gift that your coworker will treasure for years.